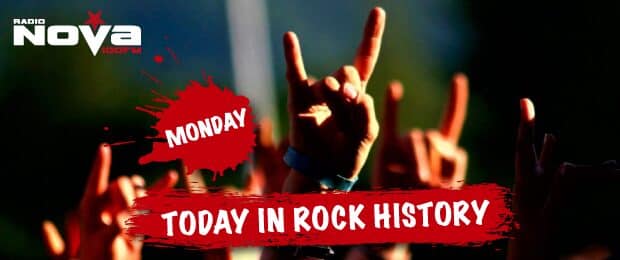 It's important to know your rock history, here at Radio NOVA we bring you ten rock stories from the sixties, seventies, eighties, nineties and the noughties.
On this day in rock history: January 5th.
1967: Pink Floyd performed at The Marquee Club in London. A review of the gig in Queen magazine said: "The two guitarists looked moody, the drummer thrashed wildly about and the lights kept flashing. After about twenty minutes it became very boring and after half an hour I left."
1967: While the Beatles recorded the Sgt Pepper album in Abbey Road studios, Paul McCartney recorded the vocals for 'Penny Lane'.
1968: During a visit to Stockholm, Jimi Hendrix was arrested after getting drunk and thrashing his hotel room.
1969: Led Zeppelin played their final show at the Los Angeles club Whisky A Go-Go. It was the band's first North American tour and they were supported by Alice Cooper.
1973: Bruce Springsteen releases his first ever album titled Greetings from Ashbury Park, N.J.
1979: Prince played his debut concert at the Capri Theatre, in his hometown Minneapolis.
1998: Sonny Bono, one half of Sonny & Cher, died after a skiing accident, aged 62. The duo had a number one single 'I Got You Babe', in 1965 in America and the UK.
2003: Green Day's frontman Billie Joe Armstrong was arrested for drink driving. He was later released from Berkeley county jail on $1,053 bail.
2003: American recording artist Little Richard guest-stars on the 'Special Edna' episode of The Simpsons.
2004: While on holiday in New Orleans, the Kinks' Ray Davis was shot in the leg, after he chased after two muggers who stole his girlfriend's purse.