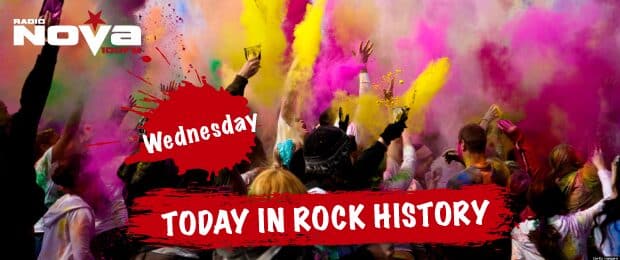 It's important to know your rock history, here at Radio NOVA we bring you ten rock stories from the sixties, seventies, eighties, nineties and the noughties.
On this day in rock history: November 12th.
1965: The Velvet Underground performed their first paid gig at a New Jersey high school, earning the band $75.
1966: Grateful Dead are the house band at a dance put on by the Hell's Angels biker gang at San Francisco's Sokol Hall.
1966 : Teens on Los Angeles' Sunset Strip protesting a recent curfew are beaten by police, inspiring Stephen Stills to write the Buffalo Springfield hit For What It's Worth.
1966: Pink Floyd performs their first concert, for the Oxfam Benefit at London's Royal Albert Hall.
1967: After being arrested for marijuana possession, a London Appeals Court commutes the nine-month prison sentence of the Rolling Stones' Brian Jones, citing psychiatric testimony that he could not handle prison.
1968: Jimi Hendrix's third album Electric Ladyland is released, the cover shows the famous guitarist on the cover along with a collection of naked women. You can only get it in England – the American version is released with an alternate cover.
1970: The Doors play their last concert with Jim Morrison at a show in New Orleans.
1980: Thousands march peacefully in memory of John Lennon in New York, walking down Fifth Avenue and ending at the Dakota Building, site of his murder.
1990 : Ron Wood of The Rolling Stones, is badly injured when hit by a car in London, breaking both legs.
2004 : The funeral of longtime (and highly influential) British DJ John Peel is held in Suffolk, England, with attendees including Robert Plant, The White Stripes, and members of Underworld, Pulp, and The Undertones.