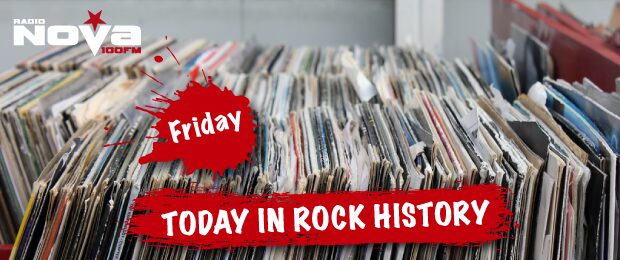 It's important to know your rock history, here at Radio NOVA we bring you ten rock stories from the sixties, seventies, eighties, nineties and the noughties.
On this day in rock history: November 14th.
1962: The Beatles play their final show of a fourteen night run at the Star-Club in Hamburg, Germany.
1964: Dusty Springfield causes a furor when she tells a local magazine: "I wish I'd been born colored. When it comes to singing and feeling, I want to be one of them and not me. Then I see how some of them are treated and I thank God I'm white."
1967: Pink Floyd were added to a 16-date UK tour with Jimi Hendrix, The Move, The Nice, Amen Corner, The Outer Limits and The Eire Apparent. It kicked off at the Royal Albert Hall, London.
1970: Mexican and American musician Santana, who first pioneered the fusion of rock and Latin American music, released the single 'Black Magic Woman'.
1990: The Who's Pete Townshend claims he's bisexual. "I know how it feels to be a woman because I am a woman, and I won't be classified as just a man." About his song "Rough Boys," which some saw as a gay anthem, he says, "…In a way it was a coming-out. That it was a real acknowledgment of the fact that I'd been surrounded by people that I really adored — and was actually sexually attracted to — who were men. And that the side of me that responded to those people was a passive side, a subordinate side."
1992: Bon Jovi went to number 1 on the UK album chart with Keep The Faith their fifth studio album and second UK number 1. The album featured hit singles such as, 'Keep The Faith', 'Bed Of Roses', 'In These Arms', 'I'll Sleep When I'm Dead', 'I Believe' and 'Dry County'.
1995: Blur brought chaos to traffic in central London, England when over 3,000 fans turned up for a signing at 'Book's Etc' in Charring Cross Road.
1996: Michael Jackson married Debbie Rowe in Sydney Australia. The couple had met in the mid-1980s, when she was working as his dermatologist's assistant. The couple divorced on October 8, 1999, with Rowe giving full custody rights of the children to Jackson with Rowe receiving an $8-million settlement.
2000: HMV refused to stock the new single by The Offspring after the band decided to give the track away as a free download on their official website.
2004: U2 went to number 1 on the singles chart with 'Vertigo', the bands fifth number 1, taken from their album How To Dismantle An Atomic Bomb.