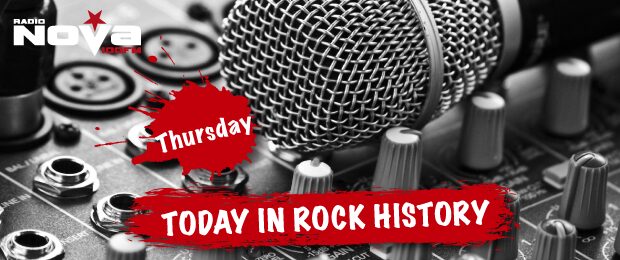 It's important to know your rock history, here at Radio NOVA we bring you ten rock stories from the sixties, seventies, eighties, nineties and the noughties.
On this day in rock history: November 20th.
1961: Bob Dylan begins recording his debut album at Columbia Recording studios in New York City.
1968: The Monkees film 'Head' opened in six American cities. Reviews were harsh and the movie was a box office disaster.
1974: The Who's drummer Keith Moon collapsed during a concert after his drink was spiked with horse tranquilliser. The band picked out a 19 year-old drummer from the audience to play the three remaining songs
1975: The Bay City Rollers' Les McKeown was found not guilty of causing the death of a 76 year old woman that he had hit with his car the previous May. Witnesses said that the lady was walking across the road and had changed directions four times. McKeown was convicted of driving recklessly, fined £150 pounds and banned from driving for a year.
1976: Paul Simon hosted Saturday Night Live, he played live with George Harrison, performing the tracks 'Here Comes The Sun' and 'Homeward Bound'.
1991: The Rolling Stones signed a £20 million deal with Virgin Records, to make three albums over six years.
2003: Michael Jackson was arrested by police in Santa Barbara. The singer had his mug shot and fingerprints taken before being freed on $3 million bail.
2004: Oasis singer Liam Gallagher was fined £40,000 after a brawl in Munich in December 2002. Gallagher lost two front teeth in the fight, which led to the band abandoning their German tour.
2007: Velvet Revolver were forced to cancel a four-city Japanese after their requests for visas was rejected. Officials were said to have refused the band entry to Japan due to previous drug convictions.
2007: Radiohead's frontman Thom Yorke admitted he was among the thousands of people who paid nothing to download the band's latest album In Rainbows.