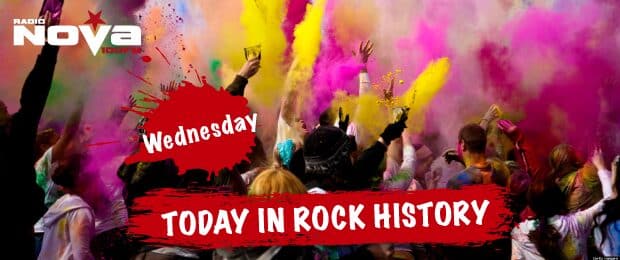 It's important to know your rock history, here at Radio NOVA we bring you ten rock stories from the sixties, seventies, eighties, nineties and the noughties.
On this day in rock history: November 5th.
1970: Led Zeppelin III was released through Atlantic records. The album went to number 1  in the UK and US charts.
1970: Brian Wilson rejoins the Beach Boys on stage at the famous Whisky A Go-Go venue in Los Angeles. Unfortunately it wasn't a happy reunion, the singer suffered inner ear damage from an excessively loud sound system.
1973: Who guitarist Pete Townshend storms off the stage at a gig in Newcastle, after discovering that the backing track the band were playing along with is running 15 seconds behind.
1977: The manager of the Virgin record store in Nottingham, was arrested for displaying a large poster advertising the debut Sex Pistols album, Never Mind The Bollocks, Here's The Sex Pistols. High street stores banned the album after police warned they could be fined under the 1898 indecent advertising act.
1982: Music television show 'The Tube' had its first showing on Channel 4. It was Presented by Paula Yates and Jools Holland, the show featured The Jam and an interview with Mick Jagger.
1982: Brian Wilson and the Beach Boys split up, on the orders of Wilson's new controversial psychiatrist Dr. Eugene Landy.
1983: Topper Headon of The Clash was arrested for walking his dog while drunk on London's Fulham Road.
2000, U2 went to number 1 on the Irish album chart with All That You Can't Leave Behind.
2000: The Who guest star on The Simpsons episode 'A Tale of Two Springfields'.