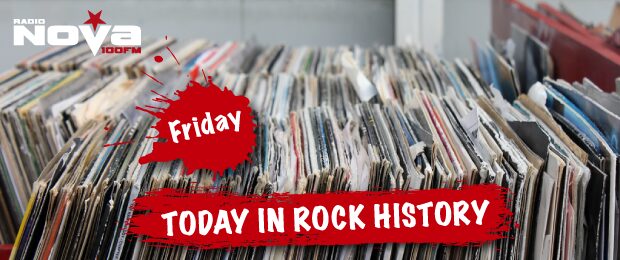 It's important to know your rock history, here at Radio NOVA we bring you ten rock stories from the sixties, seventies, eighties, nineties and the noughties.
On this day in rock history: November 7th.
1961: Ray Charles is arrested for possession of drugs in Indianapolis, after police discover marijuana and heroin in his hotel room.
1963: The Beatles make their only visit to Ireland as a group, performing two shows in Dublin at the Adelphi Cinema.
1967: Reg Dwight (Elton John) and songwriting partner Bernie Taupin sign their first major publishing deal, because the duo are still minors, their parents accompany them to witness the signing.
1975: Elton John started a three week run at number 1 on the US album chart with Rock Of The Westies. It was his tenth studio album and seventh US number.
1987: Bruce Springsteen went to number 1 on the US album chart with Tunnel Of Love. His eighth studio album went triple platinum in the US, with 'Brilliant Disguise' being one of his biggest hit singles.
1991: Rhythm guitarist Izzy Stradlin quit Guns N' Roses and was replaced by Gilby Clarke. Stradlin citied a combination of Axl Rose's personal behaviour and the difficulties of being around Slash, Matt Sorum, and Duff McKagan, due to his new-found sobriety.
2002: 12 Guns N' Roses fans were arrested during a riot after a gig in Vancouver was cancelled. Promoters pulled the gig after Axl Rose's flight from Los Angeles was delayed.
2003: In a desperate effort to reassure visitors that the SARS outbreak is no threat, Hong Kong officials invite the Rolling Stones, among others, to play a massive concert in the city. The total cost for appearance fees tops $100 million.
2004: Elton John turned the air blue live on BBC Radio 1 using the words; f****ing, w**k, and t**s. The singer was a guest on the Chris Moyles breakfast show.
2012: A woman died, and 19 others were injured, after scaffolding collapsed outside a Linkin Park concert in Cape Town, South Africa. The temporary scaffolding outside Green Point stadium came down in high winds just before the concert.