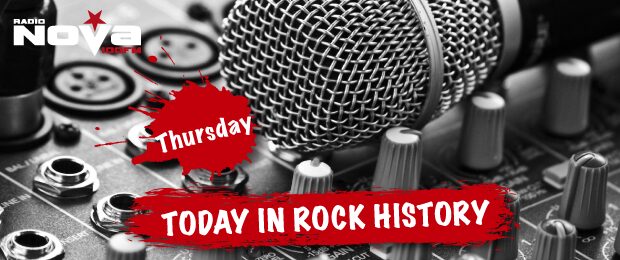 It's important to know your rock history, here at Radio NOVA we bring you ten rock stories from the sixties, seventies, eighties, nineties and the noughties.
On this day in rock history: October 9th.
1964: The Rolling Stones cancel their upcoming South African tour when the British Musicians Union declares an embargo of the country due to their apartheid polices.
1969: Top Of The Pops refuses to play the number 1 song, Serge Gainsbourg's "Je T'Aime Moi Non Plus," because the track featured heavy female breathing and moaning.
1973: Priscilla Presley finalises her divorce from Elvis. The settlement entitles her €11,00 a year in support, €567,000 in cash now, half of the sale of the couple's Palm Springs home, and five percent of all new recordings.
1975: On father John Lennon's 35th birthday, Yoko Ono gives birth to Sean Ono Taro Lennon.
1976: The Sex Pistols signed to EMI records for €54,000. The contract was terminated three months later.
1981: During a Rolling Stones concert in Los Angeles, support Prince was booed off stage after 15 minutes and had beer cans thrown at him. The crowd wasn't pleased with the support act because he wore bikini briefs and trench coat.
1985: In memory of what would have been John Lennon's 45th birthday, Yoko Ono formally opened a garden at the Strawberry Fields site in New York's Central Park.
1990: All four members of The Stone Roses were each fined €3,800 after being found guilty of criminal damage at their former record companies offices.
1993: Nirvana went straight in at number 1 with their third album In Utero. Kurt Cobain had originally wanted to name the album 'I Hate Myself and I Want to Die.'
2008: Vegetarian Paul McCartney, was furious when he heard that a Liverpool branch of McDonald's displayed his picture, accusing them of using it to attract customers. Sir Paul was quoted as saying "What sort of morons do McDonald's think Beatles fans are?"