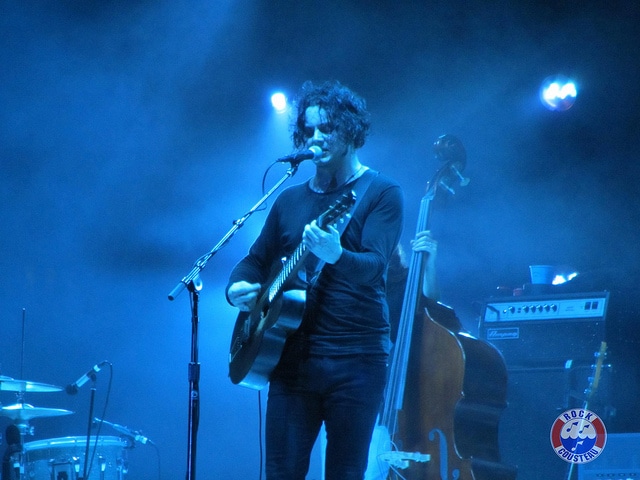 Jack White's supergroup The Dead Weather, premiere a brand new track called 'Buzzkill(er)' before its official release.
The Dead Weather are composed of, Jack White (formerly The White Stripes), Alison Mosshart (The Kills), Dean Fertita (of Queens of the Stone Age), and Jack Lawrence (of The Raconteurs).
The band formed in Nashville Tennessee five years ago, releasing their debut album titled Horehound in 2009.
The Dead Weather's first live appearance was at the 2009 opening of Third Man Records in Nashville, Tennessee. In 2010, Ireland had the first release of  the band's second album Sea Of Cowards. The group are expected to record a new album in 2015.
A snippet of 'Buzzkill(er)' was put out in July to promote its limited release on vinyl. The seven-inch single was originally released as part of Third Man Records' 'Vault' subscription series on gold vinyl and also included the track with 'It's Just Too Bad'.
A press release accompanying the two new songs described them as "further examples that this band, in their downtime from Queens Of The Stone Age, The Kills and JW solo, are more deadly than 99 per cent of the rest of the also-rans out there."
Listen to The Dead Weather single 'Buzzkill(er)' below.