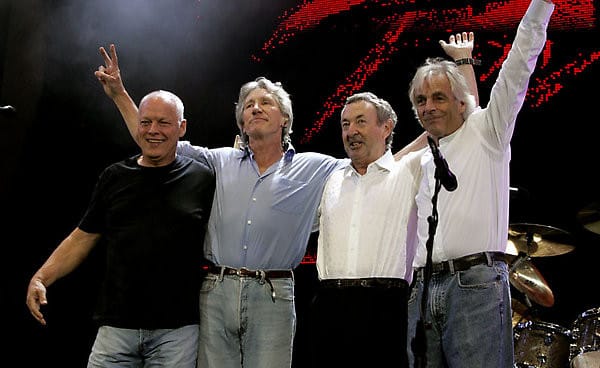 If you saw Roger Waters perform The Wall Live at The Aviva Stadium on Wednesday night, then I'm going to go right ahead and assume your jaw is still on the ground.
The highly-anticipated audio and visual spectacular did not disappoint the tens of thousands at The Aviva Stadium, where a giant wall was built and then torn down before their eyes.
And there's good news for Pink Floyd fans if the band's staples such as the giant inflatable pig floating through the crowd and legendary tracks like 'Comfortably Numb' have left you thirsty for more; there's more coming. Brit Floyd presents The Pink Floyd Ultimate Light & Sound Experience (or PULSE) comes to The O2 on November 2nd.
Brit Floyd is so much more than a tribute act; they are the closest thing you will get to experiencing everything that Pink Floyd is about without inventing a time machine. If you are a Floyd fan, there's a good chance you've heard of this group.
But if you're a die-hard Floyd fan with a fear of going to see anything but the real thing (and remember as Roger Waters says: fear builds walls!) then here's something that might change your mind. Guitarist and vocalist Damian Darlington who heads up the group – as the David Gilmour, if you like – actually played 'Comfortably Numb' for the real David Gilmour as part of his 50th birthday celebrations alongside the late Floyd keyboardist Rick Wright.
How often does a tribute act get endorsed by the band they're embodying? Not often. Check out www.britfloyd.com to see exactly what they can do. Tickets for Brit Floyd's Pink Floyd Ultimate Light & Sound Experience at The O2 start at €25.50, and this show does exactly what it says on the tin.
Enjoy note-perfect tracks from Pink Floyd's repertoire alongside a stunning light show. Worth checking out if you still believe it has to be the original Pink Floyd or pigs might fly…
Dee Woods Nova Nights
Mon-Fri 7pm-12am and Sundays 12-2pm
@RaDeeOh