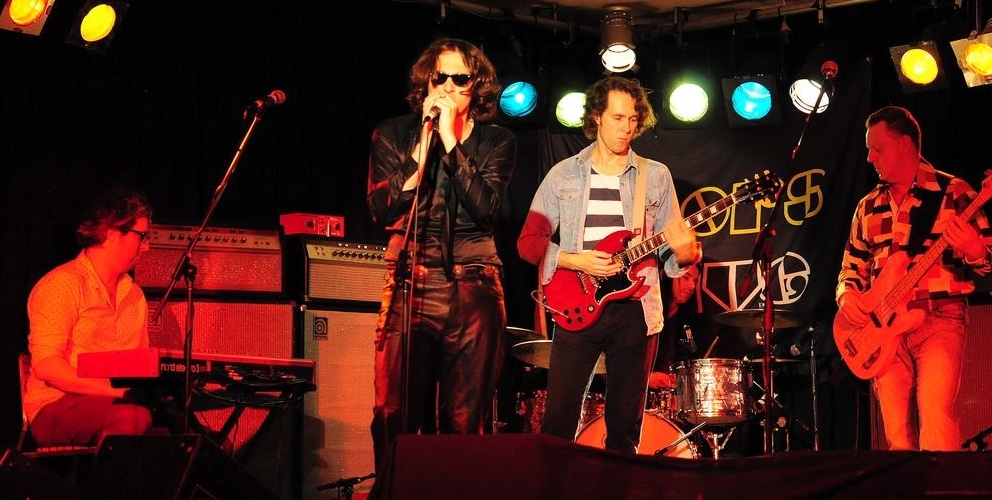 What are you doing this evening? Fancy going back in time? Tonight The Academy in Dublin morphs into The Whiskey A Go-Go, as the closest thing you'll get to seeing The Doors takes over the stage.
The Doors Alive return for another midnight show at The Academy, which will transport you back to a time of rebellion, the psychedelic movement and the Vietnam War, all through the magic of 'Light My Fire', 'L.A. Woman' and other extraordinary music that became the soundtrack to a generation thanks to Jim Morrison, Ray Manzarek, Robby Krieger and John Densmore.
And this is no ordinary cover band, this is a cover band that's endorsed, not only by audiences around the world, but by people who actually worked with the original Doors. Doug Cameron was the band's assistant road manager in the late sixties, and has said The Doors Alive "sometimes sound more like the Doors than the Doors".
If you check out www.thedoorsalive.co.uk you'll see how much lead singer Willie Scott resembles the late, great Jim Morrison, but what you'll see on stage is how much he takes on his spirit. His voice, his moves and his attitude will bring the 'Lizard King' to life right before your eyes, while your ears will be taken back in time too.
The Doors Alive authenticate their sound by using vintage instruments, the same used by the original greats including a Gibson keyboard, a Fender Rhodes Bass keyboard and a Gibson S.G guitar, and all for a good old-fashioned ticket price of €15, including booking fee, available from the venue's website: www.theacademydublin.com.
If you can't make the Dublin gig, The Doors Alive play The Pavilion in Cork this Saturday night and The Limelight 2 in Belfast on Sunday. And in the spirit of Jim Morrison's anagram moniker Mr 'Mojo Risin', this is Mrs 'Odd Ewe So' signing off. Yeah…doesn't really have the same ring.