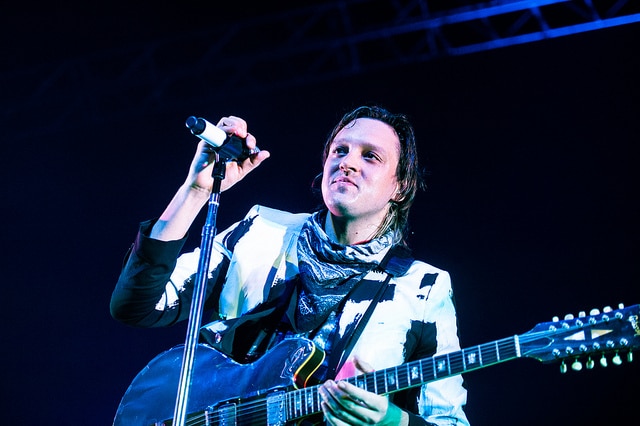 It looks like Arcade Fire could be back on the road again next year. It seems that the band have 2017 pinned for their next world tour.
New information suggests that the band will start their next tour some time next year. A new Kickstarter page has been set up for the Ghetto Biennale arts festival in Haiti, with the band planning on giving away VIP tickets to the festival.
The campaign is currently raising funds to try and produce a catalogue chronicling the festival's history. On the campaign page it explains what you get if you pledge £750 (€1,000), which is going to see Arcade Fire on their next world tour and meeting them afterward.
The band recently released a new film called Reflektor Tapes back in September of last year, which documented the band recording their last album back in 2013 Reflektor.
The band spoke recently about a follow up to their 2013 effort and said that they had already started on it last year. Frontman Will Butler said "We're all itching to play music together and start recording things," adding that "We're basically in the demo and play together phase, and historically that's led to realising that, surprisingly, we're 30 per cent into a record, so we'll see if that happens."
That was back in September so they have probably progressed quite a bit since then and hopefully we will hear some more news soon about the new album soon.
Photo Credit: Kmeron