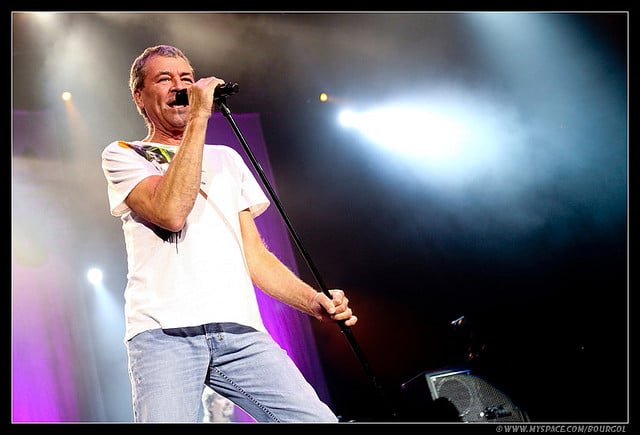 Deep Purple singer Ian Gillan has hit out at the Rock & Roll Hall of Fame after the band were recently nominated. Deep Purple singer Ian Gillan was quite frank when it came to talking about the Hall of Fame.
In a recent interview with Classic Rock Magazine, Gillan said "I have no respect for them," adding "They're the kind of people that, having seen A Hard Day's Night, decided that the Monkees would be America's equivalent to the Beatles. They've no idea what goes on in the big, wide world outside of their self-arbitrating surroundings."
Much of Gillan's frustrations with HOF is that they never gave Deep Purple the recognition he thinks they deserve. Gillan said "To me, those people are bloody arrogant and rude," he continued. "I've heard that somebody on their committee dismissed us as one-hit wonders.
Gillan said "I couldn't figure out whether that hit was 'Hush,' 'Kentucky Woman,' 'Black Night,' 'Strange Kind of Woman,' 'Child in Time,' 'Perfect Strangers,' 'Knocking at Your Back Door' or perhaps even 'Smoke on the Water.'"
Gillan was thankful for other bands that were vocal about having Deep Purple in the HOF since they became eligible in 1993. He said "I'm very grateful for the other bands and artists that stood up for us."
Photo Credit: Oliver Bourgi