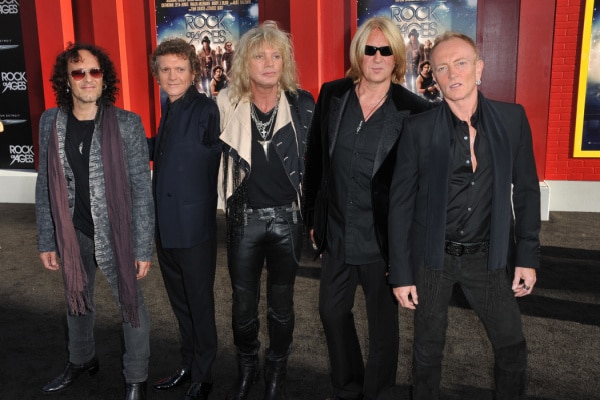 Would you like to listen to the article instead of reading it?
Tonight is the night the Def Leppard and Motley Crue rock to the stage at Dublin's Marlay Park, as part of their joined World Tour.
This tour has seen the bands take in shows across South America, US, and Europe this year.
A world tour which began in Mexico City on February 18 of this year, has also seen them kick off the European leg of this tour at Sheffield's Bramall Lane on May 22.
Having performed at this year's Lytham Festival a few days earlier, Def Leppard and Motley Crue take to the stage at Marlay Park tonight.
This show will see Mammoth WVH who are fronted by Wolfgang Van Halen, the son of rock legend Eddie Van Halen, warm up the Marlay Park stage beforehand.
At the time of writing this piece, some tickets remained available via Ticketmaster. More on this here.
Def Leppard & Motley Crue Live Set
What sort of live set can we expect from the bands? Well, Def Leppard and Motley Crue appear to be taking turns over who plays first.
Both seemed to be playing 90 minute sets. Here are the sets performed by the pair at a concert last week.
Mötley Crüe
Wild Side
Shout at the Devil
Too Fast for Love
Don't Go Away Mad (Just Go Away)
Saints of Los Angeles
Live Wire
Looks That Kill
The Dirt (Est. 1981)
Guitar Solo
Rock and Roll, Part 2/Smokin' in the Boys Room/Helter Skelter/Anarchy in the UK/Blitzkrieg Bop
Home Sweet Home
Dr Feelgood
Same Ol' Situation (SOS)
Girls, Girls, Girls
Primal Scream
Kickstart My Heart
Def Leppard
Take What You Want
Let's Get Rocked
Animal
Foolin'
Armageddon It
Kick
Love Bites
Promises
This Guitar
When Love and Hate Collide
Rocket
Bringin' On the Heartbreak
Switch 625
Hysteria
Pour Some Sugar on Me
Rock of Ages
Photograph