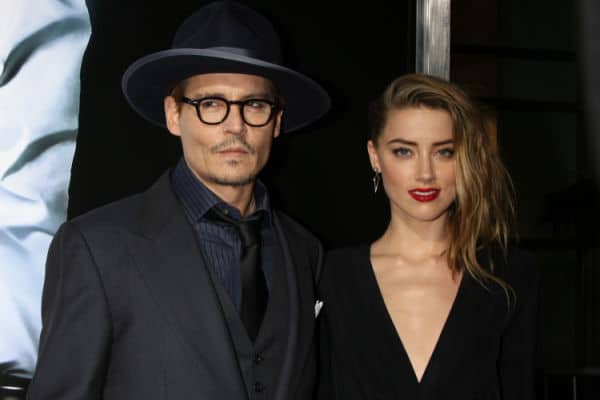 Would you like to listen to the article instead of reading it?
The much publicised court case between Johnny Depp and Amber Heard is be explored in a new documentary by Channel Four this weekend.
Running for three episodes, the series 'Depp vs Heard' will explore the court case, which saw Johnny Depp sue his ex wife Amber Heard over an article published in the Washington Post in 2018.
It will also explore the role social media played in the case.
The article written by Heard, claimed that Depp had physically and sexually abused her throughout their timultous marriage, which ended in divorce in 2017. The article also alleged that Amber Heard was a survivor of domestic abuse.
"raised huge questions"
Directed by BAFTA nominated Emma Cooper, 'Depp vs Heard' will come to Channel Four this weekend.
"The trial of Depp v Heard, in which both parties accused each other of domestic abuse, was a global media event and dubbed 'the first TikTok trial'. It raised huge questions about violence, gender and the memeifcation of justice in the era of post-truth", a synopsis read. 
Adding, "The series, made by Bitachon365 and co-producer Empress Films, places Depp and Heard's testimonies side by side for the first time, bringing together courtroom footage, news sources, existing interview footage and User Generated Content from various social media platforms to explore some of the extraordinary moments of the trial and the impact this had on public opinion at the time". 
After a trial which lasted for six weeks, the court found in favour of Johnny Depp, with a judge ordering Amber Heard to pay her ex husband $15 million in damages, including $5 million in punitive costs.
Channel Four's latest installment of this much debated trial comes after Discovery+ aired Johnny v Amber: The US Trial last year.
Running for two parts, each episode looked at the perspectives of each spouse. Check out more on this here.
That same month also saw a film about the pair released via Tubi, a free ad-supported streaming service.
Mark Hapka played the role of Johnny Depp, with Megan Davis starring as Amber Heard. More on this from Nova here.