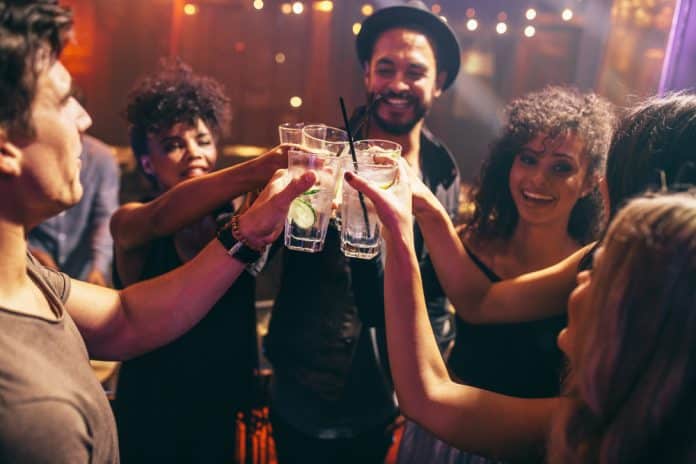 A new breathing device has been invented that may sober people, up to three times faster than they would naturally. The device, ClearMate has been invented by Thornhill Medical, a for-profit spinoff company from the University Health Network in Canada. It can be used to treat CO victims as effectively as hyperbaric oxygen, without delay.
Users are encouraged to make themselves hyperventilate by breathing hard and fast into a face mask. In return, the device supplies them with carbon dioxide from a briefcase-sized tank. The hyperventilation uses the lungs to breath out the alcohol, with more alcohol eliminated with harder breathing.
However, breathing heavily not only eliminates alcohol from the blood but also eliminates carbon dioxide as well. The lack of carbon dioxide causes light-headedness and fainting but this device helps prevent this.
The device has been developed to help patients overcome carbon monoxide poisoning or recover from anesthetics more quickly. It was adapted to help those at serious risk of alcohol poisoning.
Studies confirm the abilities of the new device
A study of the device found that hyperventilation eliminated alcohol from the body at least three times faster than through the liver alone, said UHN in a statement on Thursday. In a study published Nov. 12 in Scientific Reports, a Nature Research Journal, a team of researchers led by UHN's Dr. Joseph Fisher presents a proof of concept of a simple method that could become a game-changer in rescue therapy for severe alcohol intoxication, as well as just "sobering up."
The team found that hyperventilation eliminates the alcohol at least three times faster than through the liver alone. This is something the device can help with.
"But you can't just hyperventilate, because in a minute or two you would become light-headed and pass out," explains Dr. Fisher, anesthesiologist and Senior Scientist at the Toronto General Hospital Research Institute.
The equipment is the size of a small briefcase. It uses a valve system, some connecting tubes, a mask, and a small tank with compressed carbon dioxide.
"It's a very basic, low-tech device that could be made anywhere in the world: no electronics, no computers or filters are required," says Dr. Fisher. "It's almost inexplicable why we didn't try this decades ago."
While Dr. Fisher doesn't recommend drinking too much, he certainly is excited about the impact of the device.
"This machine halves the amount of alcohol in someone's system within 45 minutes, instead of the two to three hours it usually takes on average."