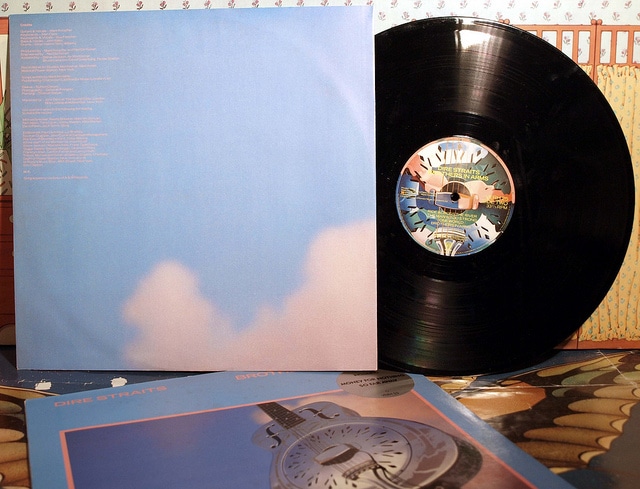 Brothers in Arms is the fifth studio album by the British rock band Dire Straits. It was released on 13 May 1985 by Vertigo Records internationally, and by Warner Bros. Records in the United States. The album was produced by Mark Knopfler and Neil Dorfsman.
The record received a great response for the band with it charting at number one worldwide, spending ten weeks at number one on the UK Album Chart. This album is the eighth-best-selling album in UK chart history. It was a surprise international best-seller with certified nine-times platinum in the United States, and has sold over 30 million copies worldwide. Brothers in Arms also won two Grammy Awards in 1986.
The album was released on CD, vinyl and cassette format. It was the first album to sell one million copies in the CD format and to outsell its LP version.
Two of the singles from the album "Money for Nothing" and "Walk of Life" were very popular. "Money for Nothing" was best known for its clever computer-animated video which regularly featured on MTV at the time of release. "Walk of Life" is a catchy song that hit number 2 in the UK.
In 2005, Mercury released a 20th anniversary limited edition version of Brothers in Arms.
Tracks:
1.        'So Far Away
2.        'Money for Nothing'
3.        'Walk of Life'
4.        'Your Latest Trick'
5.        'Why Worry'
6.        'Ride Across the River'
7.        'The Man's Too Strong'
8.        'One World'
9.        'Brothers in Arms'
Photo Cred: steve