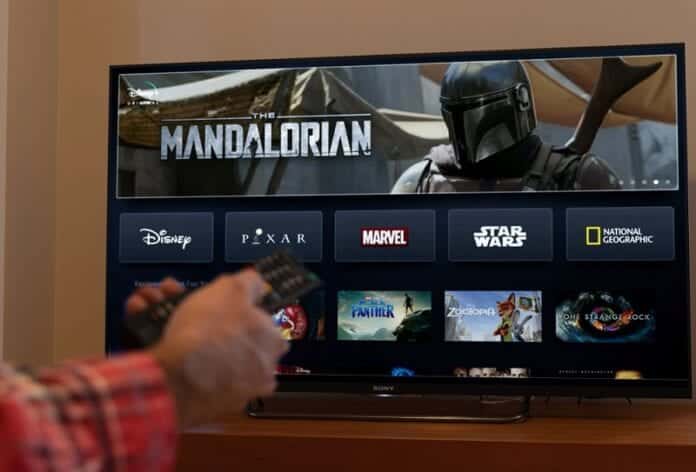 Disney+ has announced that many rare Star Wars spin-offs will be added to the streaming service next month.
The new collection airs on April 2 and Star Wars fans are in for a treat.
It will include a number of Ewok movies including 1984's 'Caravan Of Courage: An Ewok Adventure', its sequel 'Ewoks: The Battle Of Endor', the two-season animated series Star Wars: Ewoks from 1985, and Genndy Tartakovsky's animated 'Star Wars: Clone Wars' which ran from 2003-2005.
The animated short 'The Story Of The Faithful Wookiee', which aired as part of the infamous Star Wars Holiday Special will be available to stream as well.
Until now, it has only ever been available as an extra on the original Star Wars Blu-ray trilogy.
The animated short also includes the first appearance of Boba Fett.
Viewers of Disney+ hit show 'The Mandalorian' will know that a Boba Fett spin-off is also coming. The stand-alone series which is reportedly set in the same universe as 'The Mandalorian' will air in December of this year.
In other Star Wars news, it was recently confirmed that Game of Thrones actor Indira Varma has joined the cast of the upcoming Star Wars series 'Obi Wan Kenobi'.
The new show will see Ewan McGregor reprise his role as the Jedi master and reunite with Hayden Christiansen, who will take on the role of Darth Vader.
Christiansen starred as Anakin Skywalker along with McGregor in the prequel trilogy. The new series will air in 2022.
McGregor confirmed earlier this month that production on the new show will begin in LA this spring.
The streaming giants have also confirmed that two more spin-offs are in the works.
Rangers of the New Republic and Ahsoka are in development by Jon Favreau and Dave Filoni and will be set in the same timeline as 'The Mandalorian'.
Disney+ recently launched Disney Star which has a huge collection of films and TV series. You can check out Radio Nova's report on it here.