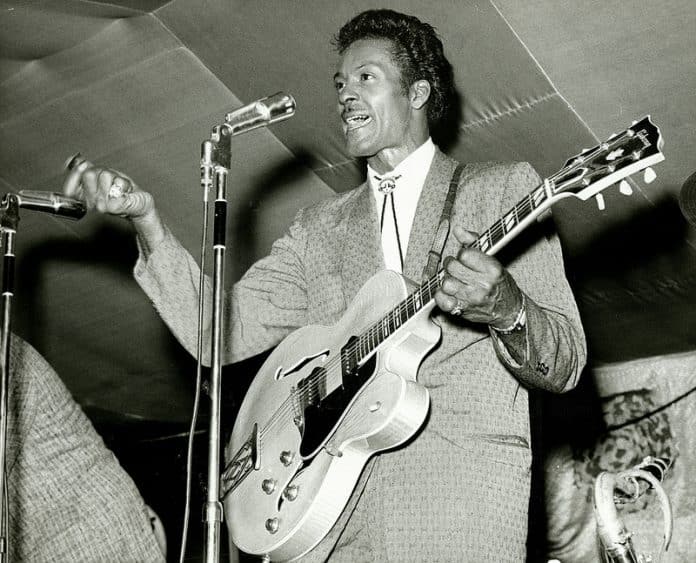 The production of a documentary and biopic on singer Chuck Berry's life has been allowed by his widow, Themetta Berry. She lost her husband of 68 years at age 90 last March, and has signed a deal with the UK film production company 'Cardinal Releasing' to document his life.
The film is to be directed by Jon Brewer, who directed factual films on the lives of other artists such as Nate King Cole, Jimi Hendrix and B.B King.
"I am very privileged to be able to produce and direct this fully authorised and official story of the legendary Chuck Berry," he states about his work with the film, which is to be titled 'Chuck! The Documentary'.
The film will follow the fame of Berry's on-stage dance moves and legendary guitar solo's. We will also be exposed to the controversial life of the singer of 'Johnnie B Goode' and 'You Never Can Tell'. Berry spent time in prison as a result of tax evasion and for transporting a 14-year-old girl across the United States.
The making of the documentary has already begun!
https://www.instagram.com/p/BehX4DmBcqy/?taken-by=_chuckberry
Written for Nova.ie by Alex Howard.
Feature Image: Missouri Historical Society