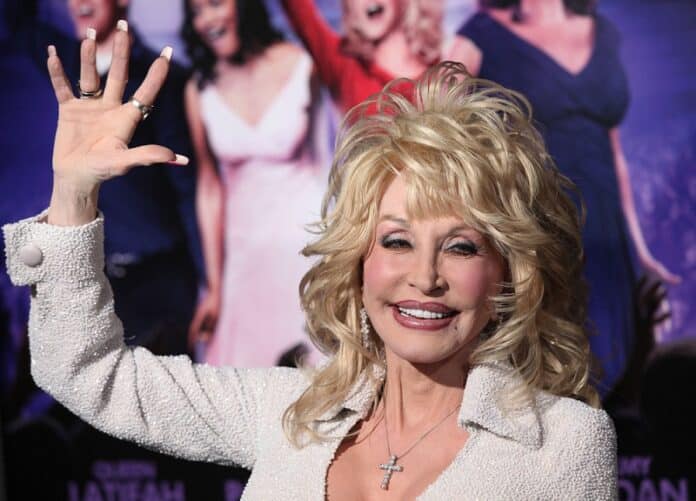 Dolly Parton has revealed she twice turned down Donald Trump's offer of the Presidential Medal of Freedom award.
Speaking to TODAY, Parton said she turned down his offer as her husband was sick at the time and could not travel.
Trump then offered the medal to her again but she refused to travel because of Covid-19.
"I couldn't accept it because my husband was ill and then they asked me again about it and I wouldn't travel because of the Covid."
Dolly Parton then said President Joe Biden has offered her the accolade, which is the highest award a US civilian can receive.
"Now I feel like if I take it, I'll be doing politics, so I'm not sure" said Parton.
"But I don't work for those awards. It'd be nice but I'm not sure that I even deserve it. But it's a nice compliment for people to think that I might deserve it."
As well as an incredible music career spanning decades, she created the Dolly Parton Imagination Library which has donated over 100 million books to children in the past 26 years.
It also emerged last year that the country music icon donated $1 million to the Vanderbilt University that helped create the Moderna Covid-19 vaccine.
Speaking to TODAY about the vaccine last November, she said "I'm just happy that anything I do can help somebody else, and when I donated the money to the Covid fund, I just wanted it to do good."
Despite being eligible for the vaccine in America, Dolly Parton hasn't received her jab yet.
Discussing the vaccine on CNN, she said "I'm going to get it, though. I didn't want to jump line. I didn't donate the money so I could be protected. I did it for everybody."
Last year, Dolly Parton revealed she cried all night after having a dispute with Elvis Presley. You can read Radio Nova's report on it here.