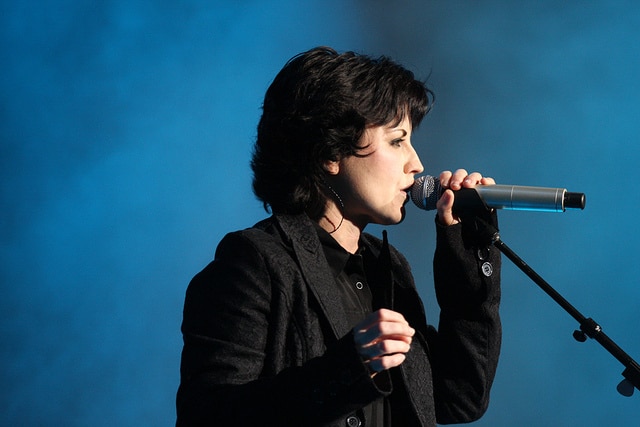 The Cranberries' lead singer Dolores O'Riordan has spoken for the first time about her arrest after reportedly assaulting an air hostess last week.
O'Riordan allegedly attacked the steward on a flight from New York to Shannon last Monday November 10th.
The singer has opened up about the alleged air rage incident, her mental health and the difficulties she experienced during her separation from husband Don Burton.
Speaking to the Sunday Independent about her arrest, Dolores said: "Apparently my mother came into the cell. I don't remember. I had created a tortoise effect. I tucked myself in, under the blanket. I was singing in the cell. I was praying. I was meditating because I was freezing."
She issued an apology to the Aer Lingus attendant Carmel Coyne, who suffered injuries to her foot.
"Carmel is lovely. I know Carmel a long time from flying over and back transatlantic since I had the little wee babies in the buggies. I really like her. She knows, for a fact, that it was an accident with my metal shoes."
"And there was bad people having too much booze roaring at me. And I backed up and I stood on her foot by an accident, like a child in the playground. I'm sorry, Carmel. You know I love you and if there is any way I can help you, I'll be there for you."
The frontwoman said she wasn't drinking or drunk on the flight, but she is battling with "demons" since her divorce. The Sunday Independent's Barry Egan confirms that she has been diagnosed with bipolar disorder. The journalist also claimed that when he met O'Riordan she appeared "dishevelled" and "Frightfully thin".