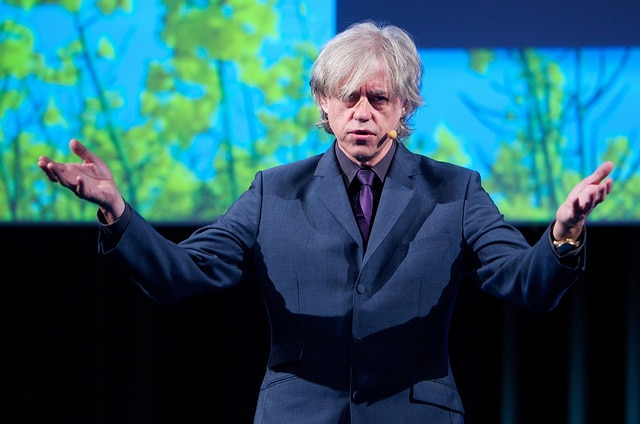 Bob Geldof describes the demand for the new Band Aid 30 single 'Do They Know It's Christmas?' as "bonkers".
The charity song has reportedly raised €1 million in the first five minutes of being released on iTunes.
Speaking with BBC Radio 4, the Boomtown Rats frontman admitted he was apprehensive about how the track would fair. Geldof had been "a bit nervous" before its release, but conceded that he was overwhelmed by the reaction of  'Do They Know It's Christmas' (2014)  describing the first few hours as "extraordinary".
Geldof said: "From what we've seen from iTunes it's gone bonkers. Within four or five minutes we had a million quid." He also told BBC Breakfast: "I love living in this country at moments like this."
The Band Aid 30 single was available to buy on iTunes this morning at 9am. The physical release is due out on December 8th, it will feature remixes from Disclosure and Underworld.
There is also a Band Aid 30 app available to download called BandApp. It allows fans to get a behind-the-scenes look at the recording of the new 'Do They Know It's Christmas?' track.
The app is free to download but it will offer a a pay section, to gain access to exclusive Band Aid 30 content, with all the proceeds going towards the Band Aid Trust.
Watch the official video for  'Do They Know It's Christmas? (2014)' here.