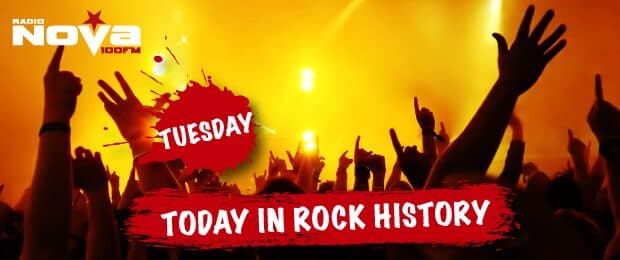 It's important to know your rock history, here at Radio NOVA we bring you ten rock stories from the sixties, seventies, eighties, nineties and the noughties.
On this day in rock history: November 18th.
1963: Beatles manager Brian Epstein asks the group's fans to please refrain from pelting the group with "jellybeans" at their concerts. (The Beatles had made the mistake of remarking how much they liked them.)
1970: Jerry Lee Lewis divorces his wife (and cousin) Myra Brown in Memphis after 14 years of marriage.
1972: Singer-songwriter Danny Whitten died of a drug overdose aged 29. He was a member of Neil Young's Crazy Horse and writer of 'I Don't Wanna Talk About It', covered by Rod Stewart. The song 'The Needle and the Damage Done' was written about Whitten's heroin use (before he died of an overdose).
1975: Bruce Springsteen performs his first UK concert, at London's Hammersmith Odeon.
1979: Chuck Berry is released from California's Lompoc Prison farm after serving a four-month sentence for tax evasion.
1990: Paul McCartney's birth certificate is auctioned off for $18,000.
1993: Nirvana recorded their MTV unplugged special at Sony Studios, New York. Nirvana played a setlist composed of mainly lesser-known material and cover versions of songs by The Vaselines, David Bowie, Meat Puppets and Lead Belly.
1993: Pearl Jam singer Eddie Vedder was arrested in New Orleans for disturbing the peace after a fight broke out in a bar.
1994: The Rolling Stones become the first rock act to stream a live concert on the Internet, broadcasting twenty minutes of a show from Dallas, Texas.
2005: The acclaimed Johnny Cash biopic 'Walk The Line' opens in cinemas.