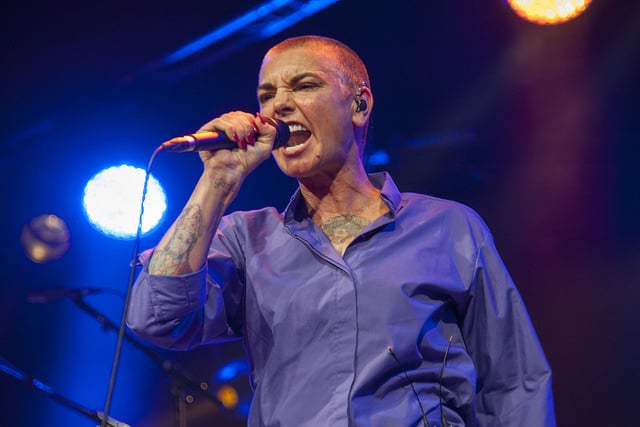 What a surprise, there's another name to add to the list of critics of U2's free album giveaway, although we are all a little surprised she hasn't spoken up earlier.
I really think a statute of limitations needs to be enforced with regards to all this criticism of the band's record giveaway. Especially after the singer of the band comes out and admits they were wrong.
It has been two months since U2 gave away their record Songs Of Innocence to 500 million subscribers on iTunes. Yet, musicians still feel they have to slag off the Irish lads for their endevour.
Speaking to the Daily Mail, Sinead claimed that the Irish rockers tried to "force [the album] on people who didn't want it in the first place".
"What they did with iTunes, was a badly judged move. There was something almost terrorist about it. I'm really not a U2 fan but it wasn't at all kosher invading people's lives like that. It was bad management."
At least U2 are helping young people make money. She continued: "Funny thing is the kid who devised the app that removed the U2 album from people's computers. He made a fortune apparently."
Elsewhere in the interview, Sinead discussed the last time she saw Prince they "had a fist fight". She described an alleged incident that took place in the early 1990s "There was quite a scene, I ended up having to escape from his house. I was running around his car, spitting at him and he's trying box me – all at six o'clock in the morning. I rang on someone's doorbell to get in their house because Prince was about to kick the living s**t out of me."
Sinead also features on the new Band Aid 30 'Do They Know it's Christmas?' single. Check out the video here.