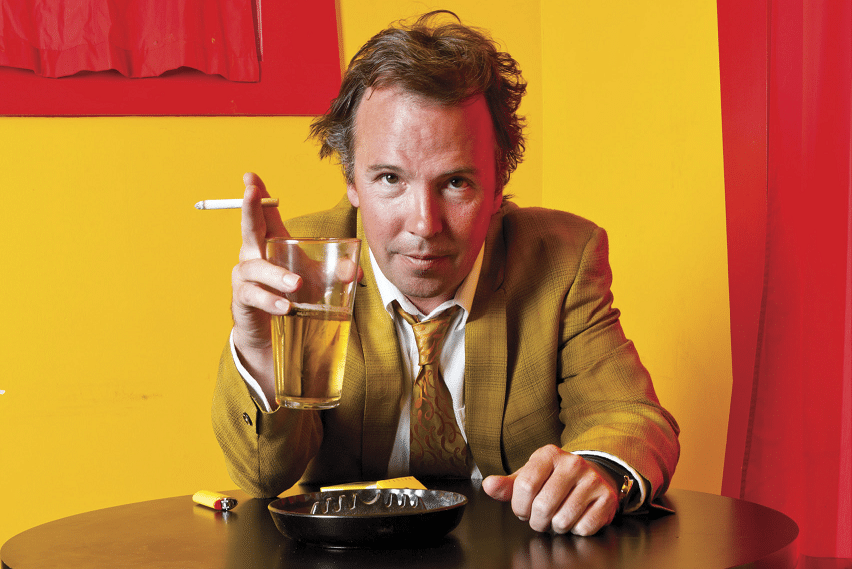 Doug Stanhope is making his towards Irish shores as he takes up residency in The Olympia Theatre on Thursday, June 14th.
Stanhope's confrontational rants and live shows, which was twice named 'Best Stand-Up show of the year' by Time Out New York, encompasses caustic social commentary, outlandish first-person narratives, graphic sex and perversion, sometimes within the same sentence.
Fueled by equal amounts of anger, outrage and alcohol, Stanhope rails against western civilization's slide into apathy and stupidity, always on the edge of implosion yet fully in control and never afraid to risk pissing off his audiences.
The comedian has been compared to such fearless comic revolutionaries as Lenny Bruce, Richard Pryor, Sam Kinison and Bill Hicks, but his work makes it abundantly clear that he's a complete original.
As Ricky Gervais tweeted: "Doug Stanhope might be the most important stand-up working today."
It's bound to be hilarious, we can vouch for that!
Tickets from €40 inclusive on sale Friday, April 27th.