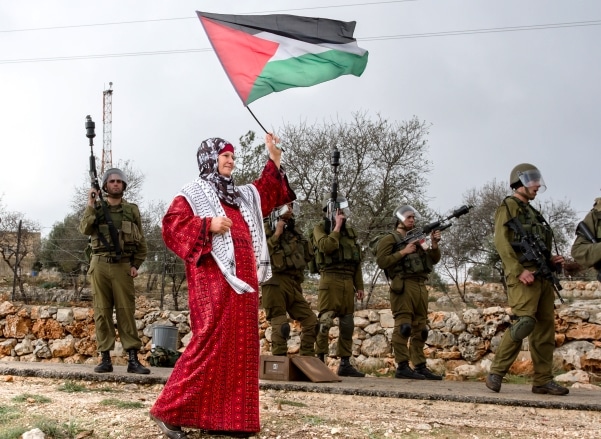 Palestinian officials say dozens of their people have been killed by Israeli soldiers on the Gaza border – as tensions increase while the US opens its new embassy in Jerusalem.
For years countries have based their ambassadors to Israel in Tel Aviv – because Jerusalem is highly disputed.
The new building is being officially opened – after Donald Trump closed the old one in Tel Aviv. Palestinians are angry – as they believe Jerusalem should be their capital.
Tanaiste Simon Coveney says the move is "inflaming a very tense situation". Today has seen the highest Palestinian death toll in a single day since a series of protests dubbed the Great March of Return began at the border with Israel on March 30, and since the 2014 Gaza war.
The U.S. move fulfilled a pledge by U.S. President Donald Trump, who has recognized the holy city as the Israeli capital, but it has fired Palestinian anger and drawn criticism from many foreign governments as a set back to peace efforts.
Trump's recognition of contested Jerusalem as Israel's capital in December outraged Palestinians, who said the United States could no longer serve as an honest broker in any peace process with Israel.
Palestinians seek East Jerusalem as the capital of a state they want to establish in the occupied West Bank and the Gaza Strip.
Israel regards all of the city, including the eastern sector it captured in the 1967 Middle East war and annexed, as its "eternal and indivisible capital" in a move that has not won international recognition.
Israeli forces kill 41 in Gaza protests as anger mounts over U.S. Embassy https://t.co/LcZNoNsivi

— Reuters (@Reuters) May 14, 2018
#USEmbassyJerusalem https://t.co/f1SFvrkcAH

— Donald J. Trump (@realDonaldTrump) May 14, 2018