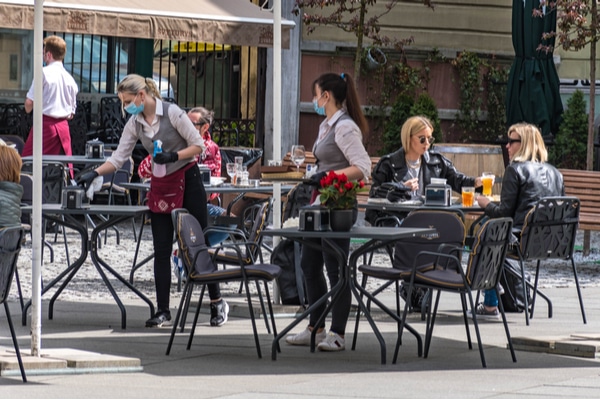 The National Public Health Emergency Team (NPHET) has advised against reopening indoor dining for an extra two or three weeks. Dr Favier believes the short delay to the July 5th proposal would make a "substantial difference" to case numbers, and the general health of the public.
NPHET member, Dr Mary Favier has raised concerns over the current "uptick" in case numbers related to the Delta variant. She believes that pushing the reopening back would allow for more time to ramp up vaccinations and could prevent further lockdowns in the future.
Speaking to RTÉ Radio 1's, Morning Ireland, Dr Favier claims "an additional two to three weeks would make a substantial difference". The health expert added that although the vaccination programme is going accordingly, many people are still awaiting second vaccination and reopening could scupper the effectiveness of a single dose.
Dr Favier revealed the National Public Health Emergency Team will likely be giving their recommendations to Government early next week. The health expert added that the final decision on the date for easing restrictions for indoor dining will be made by the Government.
Dr Favier claims "social solidarity and the extraordinary community effort had gotten us this far", although, it will be a "hard decision" for the Government to make, with "many variables". If Ireland could avoid further lockdowns and putting increased pressure on the health system, Favier believes people would understand the need to postpone the full reopening of society.
The NPHET member proposed the postponement of the July 5th reopening of indoor dining earlier this week, when she claimed it could be "a recipe for problems" amid concerns over the Delta variant.
Speaking on RTÉ Radio 1's Today with Claire Byrne on Tuesday, Dr Favier stressed a reason for caution as it is important that we avoid hospitals were again being "overrun". The NPHET member was asked if the country should "press pause" on the further easing of restrictions. Favier replied to say that it "could make all the difference" if we pushed back the easing of restrictions on indoor pubs and restaurants by two or three weeks.
"I think we need to be very cautious, this is a much more transmissible variant, at least 50% more, and particularly it's affecting younger people more," said the NPHET member.