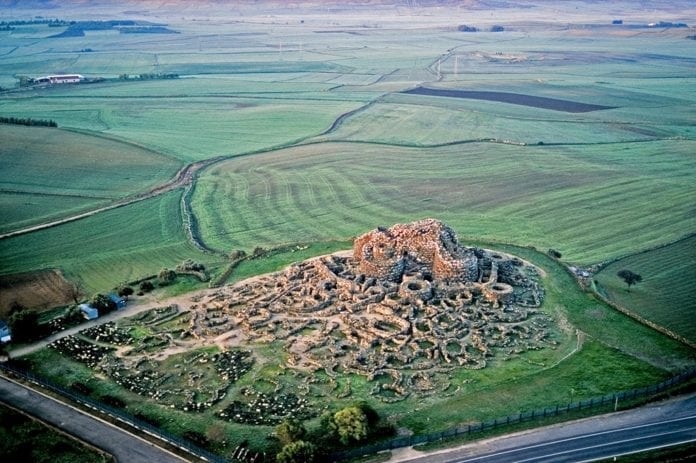 It is such a dreary day out there this morning. Where have you gone summer?!
We're dreaming of holidays here at NOVA and how idyllic does this Sardinian get-away sound?! The ultimate Food, Wine and Cultural Tour of Sardinia.
"It is a unique 8 day full board and fully organised tour in a rural and unspoiled area of Sardinia called Marmilla." Check it out on travel website www.sardiniandreams.com
If you fancy something a bit different, it looks really cool. The tour includes collecting grapes and making wine, preparing traditional pecorino cheese with the shepherds, and making organic bread. It's a foodies dream; you would be staying in a local rural agriturismo (farmhouse) and be involved in cooking local recipes, as well as drinking homemade wine and spirits.
The tour is the brain child Gianni Massa, a Sardinian, who moved to Ireland 15 years ago, "I moved to Ireland in 2002 to learn English, intending to stay 3 months but I loved Ireland ….. 15 years later I am still here!" says Gianni. "Over the 15 years, many Irish people asked me for suggestions about where to find somewhere authentic in Italy that was not the usual places like Rome, Venice, Florence, Lake Garda, etc. and that have local gorgeous wine, traditional food, beautiful scenery, history and obviously sunshine! Then I started to suggest going to Sardinia!"
The tours are kept small (8-10) and Gianni would be your tour guide. He is originally from the Marmilla region and is fluent in English and Italian.
Ideal for people who love Mediterranean traditional organic food, locally produced wine and cultural Italian experiences. Outings include trips to a winery, farm houses, hands-on bread and cheese making experiences and much more.
"Sardinians, like the Irish, have a deep sense of hospitality, love delicious food and good wine, like to keep the traditions alive and love the outdoor activities," Gianni explains, "We also love to have the craic over there too! I come from an area of Sardinia that is very much unspoiled, people make their own wine at home, take fruits and vegetables from the back garden and prepare fresh and tasty recipes every day. I knew Irish people would love this area".
Read the full tour program here www.sardiniandreams.com/foodie or contact Gianni to find out more. Mobile: 0877411012. Email: [email protected]