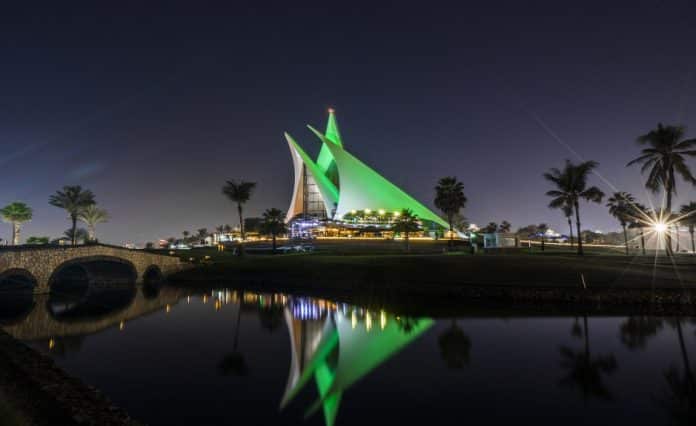 In a raft of steps "taken in response to rising violations of preventive measures", Dubai's authorities have sanctioned the closure of all bars and restaurants until the end of the month. This is in response to a recent increase in cases, after influencers and tourists arrived on the emirate for their holidays.
This comes as 4,000 daily cases were being recorded in Dubai until recently. However, today's case figures dropped down to 2,730.
These measures will also see the capacity of indoor venues including cinemas and sports venues cut by half. Shopping centres, swimming pools, hotels and private beaches will operate at 70% capacity.
Meanwhile, restaurants and cafés are to close by 1am.
The Crisis and Disaster Committee said this, "Penalties will be strictly imposed on anyone found posing a risk to public health by deliberately disregarding preventive measures or not observing them properly".
Dubai reopened in July:
Dubai reopened their doors following the outbreak of Covid-19 in 2020 when they reopened their tourism last July. Their tourism industry was hit particularly badly during the pandemic.
The United Arab Emirates is also only second behind Israel in the speed of vaccine delivery. They have already vaccinated 3.4 million of their population of 10 million.
In the new year, Dubai branded itself am open, sunny and quarantine-free winter escape. Over the festive period, images of sport and media household names socialising in Dubia's cocktaill and beach clubs circulated around social media.
However, restrictions in Dubai have tightened recently. The entertainment industry saw a clampdown, while non-essential hospital surgery was also suspended.
Travel restrictions:
Last week, Britain announced a ban on travel for non-citizens arriving into the UAE. Severe quarantine measures were also put in place for citizens arriving from the country. While, flights directly from UAE to Britain were also cancelled until further notice.
Although, Emirates did say that they would resume some one way services between Britain and Dubai.
This also comes after Chief Medical Officer, Dr Tony Holohan described travelling abroad for Summer holidays as "unreaslistic". See that report here.