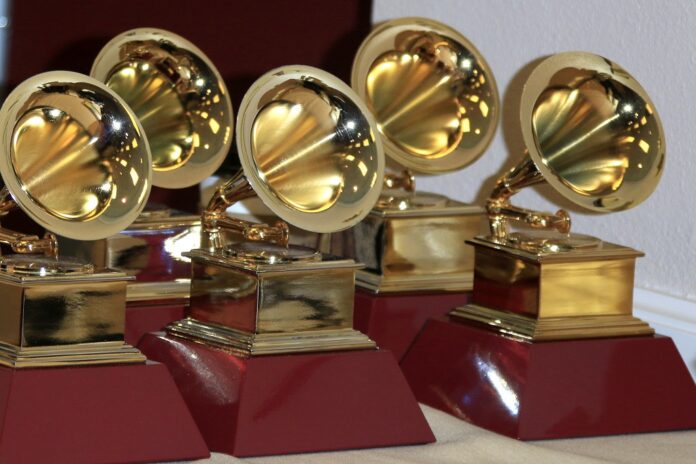 Dublin post-punk rockers Fontaines D.C. are celebrating today after their 2020 album 'A Hero's Death' was nominated for a prestigious Grammy Award in the Best Rock Album category. The band – Carlos O'Connell, Conor Curley, Conor Deegan, Grian Chatten and Tom Coll – met while studying at BIMM on Francis Street in the Liberties. So, although most of the band members don't hail from Dublin, we're claiming them.
The album was released to critical acclaim this summer. Tony Clayton-Lea said of the record, "Swaying between two states, A Hero's Death progressively calms down by turning meditative, volatile and benevolent." The Grammy nomination ceremony was live-streamed on Tuesday evening and Fontaines D.C. were announced alongside The Strokes, Sturgill Simpson, Grace Potter and Michael Kiwanuka in their category. Michael Kiwanuka recently won the Mercury Music Prize. So he's the one who needs to move over for our boys.
The lads were shocked and delighted to be nominated.
Known for their smart lyrics and punk styling, the band has published two poetry collections. Named after a character in the 'Godfather', the lads are proud of their Dublin roots. Originally calling themselves The Fontaines, they added the D.C. (Dublin City) when they discovered that a US band already went by the name The Fontaines.
The 63rd Grammy Awards ceremony will take place on January 31st, 2021, with Trevor Noah hosting.