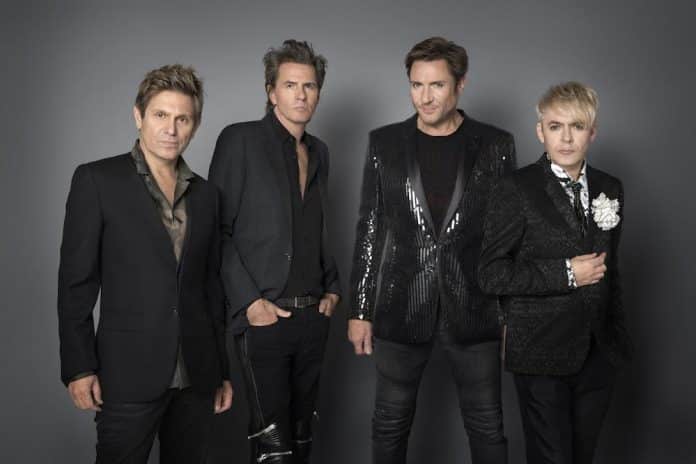 Duran Duran have joined forces with Japan-based rockers CHAI for their latest single 'More Joy'.
According to Nick Rhodes, Duran Duran's keyboardist, the song was originally the product of a jam session between the group's members, Blur's Graham Coxon, and producer Erol Alkan.
"It was such an unusual piece, we weren't quite sure if it would fit in at first," he said. "It reminded me of one of those retro Japanese video games, which I always found quite uplifting.
"We came up with the chant 'more joy' early on, and that became the key to the rest of the track."
Rhodes also revealed that it was vocalist Simon Le Bon's idea to bring in CHAI to perform alongside the band on the track. Le Bon suggested: "[Their] energy and pure sense of fun might actually blow your ears off.
"We are honoured to have them sprinkle their pink neon magic spikey dust onto our song."
CHAI have also released a statement ahead of the collab single, adding:"When Duran Duran asked us to join their new song, we listened to it and thought, 'This is lively, rock, cool and fun', and we danced.
"We are full of joy!"
'More Joy' will be the second single to be dropped from Duran Duran's newest album 'Future Past' following the digital release of lead track 'Invisible' back in May.
The album features 12 brand new tracks from the band as well as several collaborations with the likes of Blur's Graham Coxon and David Bowie's long-time pianist Mike Garson. Lykke Li will also provide guest vocals on the album.
A deluxe edition of 'Future Past' featuring three bonus tracks will be released on October 22 and is currently available for pre-order.