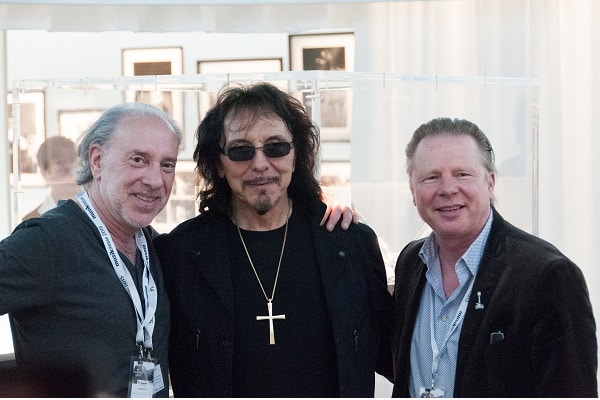 Duran Duran and Tony Iommi will perform at the opening ceremony of the Commonwealth Games next week.
Taking place next Thursday (July 28), they will perform at the ceremony, which takes place in their home town Birmingham's Alexander Stadium.
The event will also be executively produced by Peaky Blinders director Steve Knight. It will also be showcased on the BBC.
Black Sabbath's Tony Iommi will perform at the ceremony, alongside saxophonist Soweto Kinch.
The pair will lead a dream sequence entitled 'Hear My Voice'. This is also based on the title track from the film, 'Trial Of The Chicago Seven'.
It was also reimagined by Birmingham-born R&B vocalists Gambimi and Indigo Marshall.
"momentous effort for the great city of Birmingham" – Duran Duran
Alongside Iommi, Le Bon and co will also perform at this ceremony. Their band members Simon Le Bon and Roger Taylor released statements on behalf of the band.
"The Birmingham 2022 Commonwealth Games is a momentous event for the great city of Birmingham," Le Bon said in a statement. "And we in Duran Duran are honoured to be a part of it in our home town".
"We are so proud to be returning to our home town to close the Birmingham 2022 Commonwealth Games Opening Ceremony", Taylor added.
Along with this, the national anthem will be performed by the City of Birmingham  Symphony Orchestra, along with Mezza-soprano Samantha Oxborough. She graduated from The Royal Birmingham Conservatoire.
Duran Duran are to also embark on their North American Tour this Summer. Tickets are available here.
Earlier this year, Simon Le Bon spoke about what actor he would like to play him in a biopic.
The lead singer revealed that he would love Anya Taylor-Joy to play him in a biopic. Le Bon made this revelation during the BandLab NME Awards back in March. More on this report here.