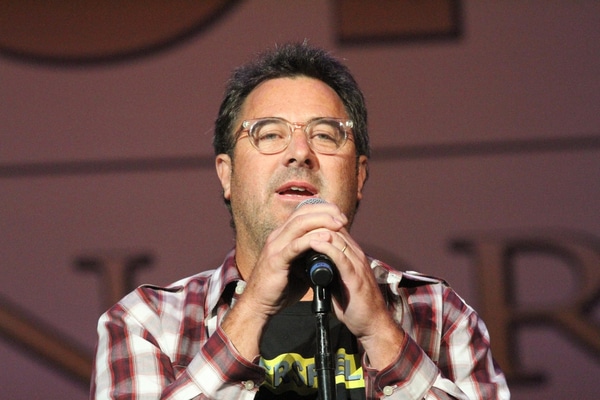 Although it has been a few years, it is still saddening to hear that Eagles will not be making new tracks anytime soon. Latest addition to the band, Vince Gill has revealed that the current members have no plans for recording any new music.
Speaking in a recent interview with Cleveland.com, Vince revealed that "there doesn't seem to be any kind of attempt" of making new tracks. The guitarist further added that he thought it was a "pretty healthy" position for the band to take.
Following the sudden death of long-time member, Glen Frey, Vince Gill had been asked to join the Eagles in 2017. Gill's personal collection of hits could actually play a part in bringing new tracks to shows, after he revealed Don Henley offered to mix some of his material into their set lists. However, Gill expressed concerns for the feeling amongst die-hard fans and felt it might not feel right to force his music upon them.
"Don was nice enough to say, 'Hey, let's do one of your songs,'" Gill said. "And I said, 'With all due respect, I'd rather not.' I'm already stepping into a place where a lot of people may not be that accepting of me. The last thing I want to do is give them one more reason to say, 'I didn't come here to hear his songs, too. I just came to hear Eagles songs!' So, we've kind of kept it at that, which seems to make the most sense."
The Eagles have set 2022 tour dates beginning in February and will be performing their classic LP Hotel California in its entirety. Late addition, Vince Gill has been tasked with lead vocals on the 1976 hit tune, Try and Love Again. The band are also gearing up for a 50th anniversary in the Aviva Stadium, Dublin!
"Don said, 'I think you should sing that,' so OK," Vince said. "You've just got that catalogue of material and every night it's great song after great song after great song. There are a few things that have popped up and kind of evolved. It's working and everybody seems to be having a good time."