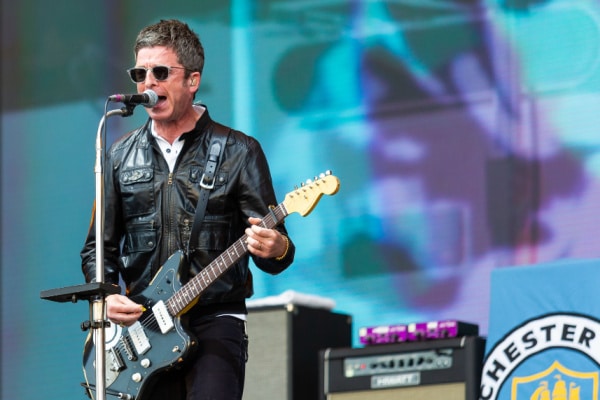 Rehearsal notes used by former Oasis guitarist and songwriter Noel Gallagher, on the hit 'Wonderwall' are expected to make a big splash at an auction.
In other words, today could be the day that they come back to you!!
Expected to sell for approximately £6,000 under the hammer, the handwritten notes are one of two items put forward for this auction by Noel Gallagher.
Gallagher is also selling a custom made Gibson Les Paul Florentine guitar. The guitar was played by him on the Oasis' 'Be Here Now' album.
These items, along with a Liam Gallagher's green parka coat which he worn from a gig at Finsbury in 2013. This is expected to be sold for up to £15,000.
Other items also include the Bedford ice cream van from Blur's 2015 Magic Whip tour is also expected to be sold for between £20,000 and £30,000.
Other memorabilia also includes Elvis Pressley's licence for his Colt revolver, and Baretta automatic pistol from 1970. These items are also available on the Propstore website.
"Pretty Boy" 
Speaking of Noel Gallagher, his band High Flying Birds have also just released a music video for their latest single "Pretty Boy".
Featuring for Smiths guitarist Johnny Marr, this video was also directed by Paul "Strangeboy" Stacey.
"For this new record it was the first thing I wrote, the first thing I demoed and the first thing I finished, so it's only right that it's the first thing people get to hear", Noel said.
He added, "Massive shout out to my mainest man Johnny Marr for taking it somewhere special. Oh… and watch out for a cameo from me in the video… first one to spot me wins a bag of Flamin' Hot Wotsits Giants!!".
This track will feature on the band's upcoming album, which has yet to be officially announced. More on this from Nova here.