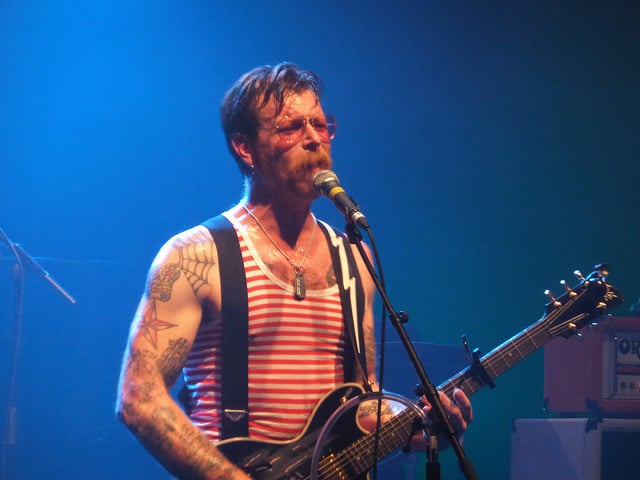 Eagles of Death Metal are streaming their new album online in anticipation of the official release of the album. Their new album Zipper Down will come out next month on October 2nd.
The band is fronted by Jesse Hughes and features Queens Of The Stone Age frontman Josh Homme on drums. It is the band's first album since 2008's Heart On. 
Speaking of the new LP frontman Hughes said "Zipper Down really represents to me an attitude and philosophy of life. One should not zipper up, they should zipper down and let it all hang out."
Also known for his comedic chops, Josh Homme said "In an independent study, four out of three doctors say Zipper Down is an eargasm trapped inside a crazerbeam. And I believe them." Then band also released a new single in the run up to the album's release.
They released 'Complexity' which was accompanied by a video which saw the band dress up in Star Trek attire. The new album also features a cover of Duran Duran's song 'Save A Prayer' which is off their hugely successful second album Rio.
Photo Credit: Lee Byway