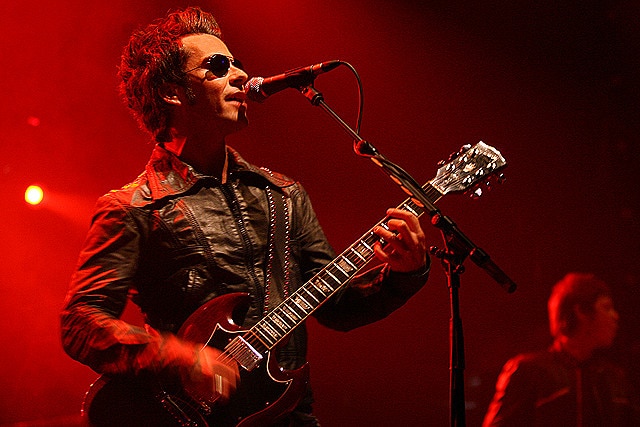 Welsh rockers Stereophonics fired shots at The Smiths when they appeared on a new radio show. The band were on air to discuss their new album, but of course they talked about a number of different topics.
Stereophonics were on the Radio X breakfast show presented by Chris Moyles, to talk about the success of their new album. They released Keep The Village Alive on September 11th, which is their first album since their 2013 effort Graffiti On The Train.
The album currently sits at #14 on the Irish album charts, but it has done considerably better in the UK. Their album currently sits a top the UK album charts and it is the sixth time the band has done so in the UK.
It is also the second time a self-released LP has topped the chart this year, as Noel Gallagher's High Flying Birds reached Number One in February with their second album Chasing Yesterday. 
During the interview Chris Moyles asked Steroephonics if they would fancy doing a Smiths cover. Frontman Kelly Jones responded: "We eat too much meat. We got meat on stage, we can't do it, [Morrissey] won't like it." adding that "It would be sacrilegious to do a Smith's cover whilst people on stage ate meat"
Photo Credit: Alex Const