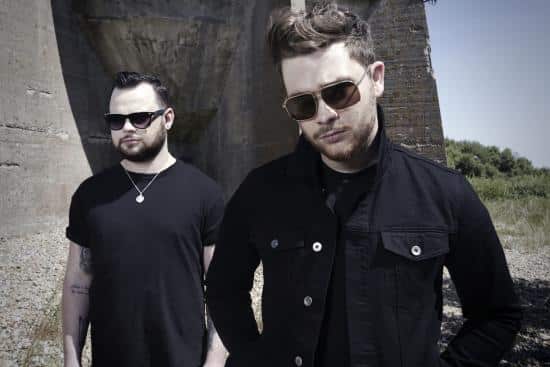 When Foo Fighters announced their run of UK concerts in May and June, people were pleased, but when Brighton rockers Royal Blood were named as the support act, fans got very excited.
Not only are Royal Blood supporting the Foos in Europe, they're playing with them on the North American leg of the tour.
The band Comprises of drummer Ben Thatcher and bassist-vocalist Mike Kerr, the two-piece formed at the beginning of 2013.
It's huge exposure for the pair, one that they've described as an "insane" opportunity, that they could have only dreamt of before starting up Royal Blood.
In an interview with NME, Thatcher says: "If you asked us individually before Royal Blood even started with band we'd most like to tour with the Foo Fighters would be the ones. So to get the opportunity on this album run is insane."
Kerr revealed that the rock duo are staying busy writing the follow-up to their widely successful debut album. Kerr says: "We just want it to flourish musically and make sure we're always getting the best out of ourselves."
"As long as we're doing that, everything else doesn't really matter. This is still an exciting project for us. I can't really hope for anything. I don't really need anything."
Royal Blood managed to shift an impressive 66,000 copies in the first week, more than any rock debut. The first-week figures make it the highest-selling rock debut since Noel Gallagher's High Flying Birds' self-titled release in 2011.
Speaking to NME about the English pair, Foo Fighters frontman Dave Grohl said: "I saw some live footage of them, and I was so excited to see a band that was heavy, had riffs, had songs, and could really perform, and an audience that was genuinely excited to watch them play."
"And then someone tells me that the album went to number one, and for another guy with a guitar to see another guy with a guitar getting the number one record, it's so encouraging. Not that I think that rock 'n' roll is the only type of music, but in this day and age it's good to see it fucking show it's face now and then. And it's a good record, I'm excited about that."
Check out their recent performance at The Academy in Dublin.