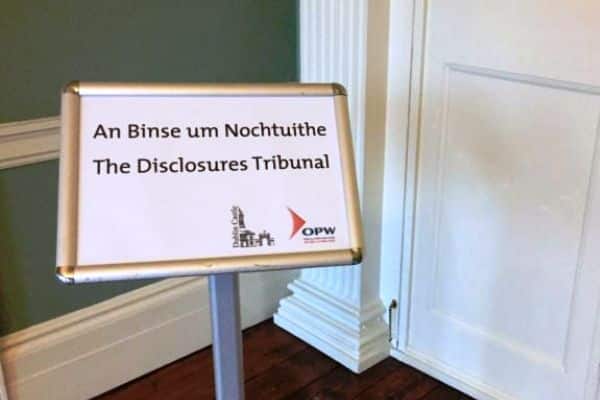 A former editor of the Sunday Independent has told the Disclosures Tribunal that she believes journalists were being used for nefarious purposes to smear Maurice McCabe.
Anne Harris says rumours about Sergeant McCabe were pervasive in the corridors of Independent News and Media, as well as in the political spectrum in 2014.
Ms Harris says the rumours and innuendo were to detract from the character of a man who was trying to bring Garda malpractice into the public.
Ms Harris has told the Tribunal she never got information on Maurice McCabe from former Garda Press Officier Dave Taylor or former Commissioners Noirin O'Sullivan and Martin Callinan.
Earlier today at the tribunal, Noirin O'Sullivan said that it gives her no comfort that Dave Taylor has withdrawn many of his allegations against her.
In a robust speech to the Tribunal, chairman Peter Charleton said Supt. Taylor previously claimed the investigation against him was biased because Commissioner O'Sullivan was behind it.
He asked whether Supt Taylor had made false claims to wreak revenge against her.
Counsel for Dave Taylor clarified that the Superintendent no longer believes that Noirin O'Sullivan had any part in his arrest for the unauthorised leaking of information to journalists.
Judge Charleton said he may take a certain view of the central allegations, that there was a smear against Maurice McCabe directed by garda management, if Supt Taylor is now saying he's blaming Ms O'Sullivan wrongly.
Asked if she took any comfort now that Supt Taylor has withdrawn many of the allegations against her.
An emotional Ms O Sullivan said she took absolutely none, when she bears in mind the impact on her family, and most importantly the confidence in the gardai.
Asked by Judge Charleton about her personal thoughts on Superintendent Taylor, and why she fired him as Press Officer, Ms O'Sullivan said he did not have her back.