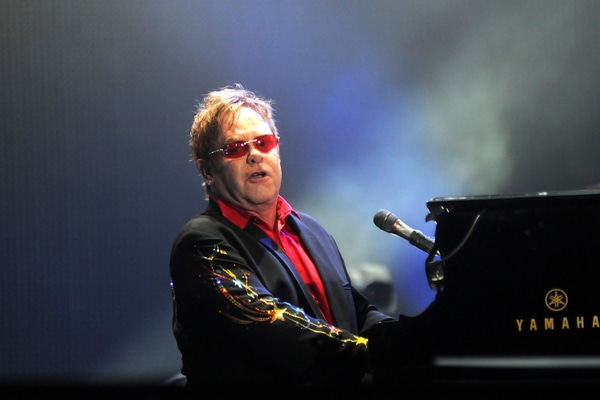 Elton John has postponed several of his upcoming shows, after testing positive for Covid-19.
Confirming the news via his Instagram story, Elton John told his fans that he has been forced to postpone a pair of his shows in Dallas because he tested positive for Covid-19.
These shows had been scheduled to take place on January 25 and 26. Ticketholders will be informed about the new dates in the near future.
"massive disappointment"
"Hi everyone, wanted to send a message to let you know that I have contracted COVID and so have had to reschedule my shows in Dallas", the icon wrote.
"If you have tickets, you'll be contacted with the new dates really soon. It's always a massive disappointment to move shows and I'm so sorry to anyone who's been inconvenienced by this but I want to keep myself and my team safe". 
He also added, "Fortunately, I'm fully vaccinated and boosted and my symptoms are mild so I'm fully expecting to be able to make the Arkansas shows this weekend". 
"As always, thank you for all your love and support and I can't wait to see you all soon!". 
These shows marked Elton John's first gigs since the return of his "Yellow Brick Road" Farewell Tour. These were the first shows that he performed as part of the tour since March 2020. The music icon's dates have since been delayed due to various Covid restrictions.
He had then resumed his tour at the Smoothie King Center in New Orleans, Louisiana last week (January 19).
Check out some archive footage of the music icon's Farewell Tour.
Elton John & America
Last week, an unearthed interview showed Jerry Heller the music manager who was responsible for bringing Elton John stateside in 1970 revealing that the star was initally "terrified" to move there.
"He was terrified to come here because Paul Buckmaster and Cynthia Buckmaster had 100 synthesized strings on that record. And he said, 'Jerry, how can I come here with a trio?'" Heller was reassuring: "I said, 'You just some here. Everything will be fine", Heller stated.
Heller also explained the thinking behind his decision to bring John to America.
"A friend of mine in England had told me about him", he said. "I loved what he was doing".