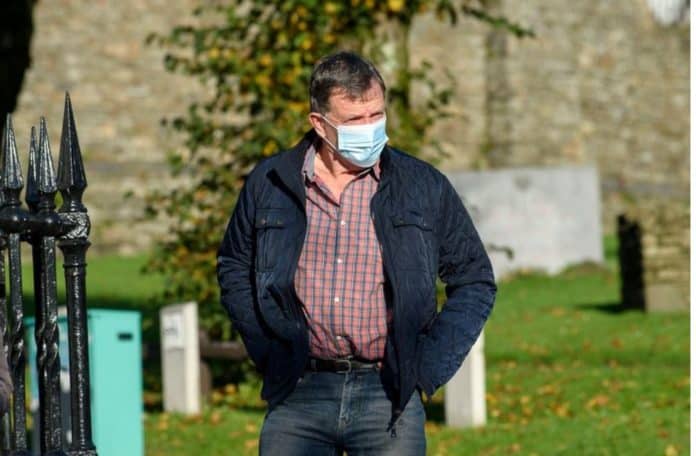 A employer has been jailed after releasing two rats into the workplace following a disagreement with a member of his managment team.
61 year old John O'Neill will serve a 6 month prison sentence. He has also paid €3,000 in compensation.
Bandon District Court heard how Mr O'Neill who has now retired, released two live rats in Rathbeg Council Office in Kinsale in February 2020. The rats caused thousand of euro in damage, before pest control were called.
"destroyed in excrement"
John O'Neill was captured on CCTV walking into the building with an item under his jacket. He left the premises moments later, presumably leaving the rats in the office.
On February 12, Rentokill arrived after the office was left, covered in excrement. They soon identified two live rats as the source of the problem.
Sgt Paul Kelly also told the court that the office was "destroyed in excrement". He also added that between Rentokil's cleaning and the damage, the costs amounted to about €3,000.
A month later, managment raised suspicions that this damage may have been delibarate.
Det Garda Michael Brosnan started an investigation, where CCTV and photographs were gathered. Mr O'Neill was subsequently identified on CCTV.
"full and frank admissions"
Mr O'Neill was later arrested and detained at Bandon Garda Station. Sgt Kelly also said that the accused made "full and frank admissions".
He also said that Mr O'Neill was full of remorse for his actions, and said that his conduct was done following a break down in communication between him and his colleagues.
Mr O'Neill's solicitor Diarmaid O'Shea said that his client "just flipped" on the day in question. He also pointed to his client's previous character and the fact that he has had no passed convictions.
He also added that Mr O'Neill stepped down from his role following this incident.
Mr O'Shea also said that he "retired early" with a severe financial loss and that his conduct was down to a deterioration in the relationship between workers.
Judge McNulty ruled that to "just flip" means sponatniety. He imposed a custodial on Mr O'Neill, adding that bringing the rats to the workplace was premeditaed, as opposed to a lapse in behaviour.
He called the behaviour "uniquely wicked" and "committed with malice".
Mr O'Neill pleaded guilty to criminal damage, by releasing the rats into the workplace. He was handed a six month prison sentence to send out a strong deterrant to others seeking to offend in this manner.