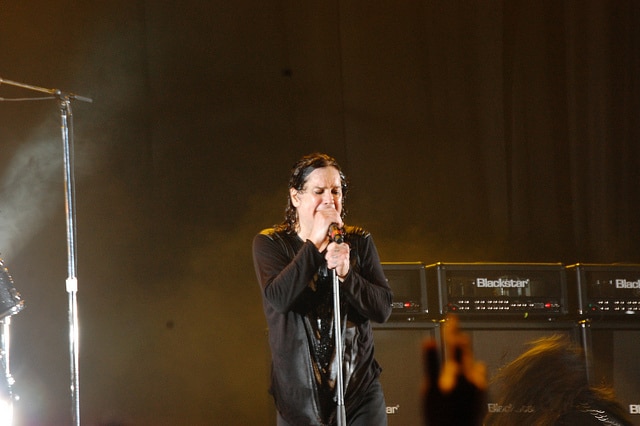 Say it ain't so, Ozzy Osbourne confirms that the next Black Sabbath album will be the band's last, though he claims he will continue with his solo career.
Ozzy had been collaborating again with Geezer Butler and Tony Ioomi, working on a new LP for 2015, produced by Rick Rubin.
The original Black Sabbath line-up released their nineteenth album titled 13 in 2013. The LP went to number 5 in the Irish music chart and number 1 in the UK albums chart, it was their first number 1 record in over 40 years.
Recently speaking to Classic Rock Osbourne said, "The whole Sabbath experience this time around was great. We all made friends, we didn't f**k around, we all knew that we had a job to do, and we did it. It was a lot of fun. So we're going to do one more album, and a final tour."
But now it appears there will be no tour, Ozzy told Billboard whatever the band does now will be "our last hurrah…then it's no more Sabbath at all. We're disbanding the name and everything. They don't want to tour anymore. I get it. But I love it. I'm gonna continue my solo thing".
"I've been not doing my solo stuff for quite a while now — I've been touring with Sabbath, so I just wanted to let everybody know I haven't stopped doing my solo stuff…I'm going to do one more Black Sabbath tour, one more album with Black Sabbath, and it'll take about two or three years before I release solo stuff again. So Memoirs of a Madman is just to say to the fans that I haven't stopped."
The singer says his new solo material will be a lot different than Sabbath's music: "Black Sabbath is slow and demonic; Tony Iommi is untouchable for that kind of stuff. My stuff is more melodic, more structured of a song. It's more kind of rock than doom-y music. It's happier, kind of."