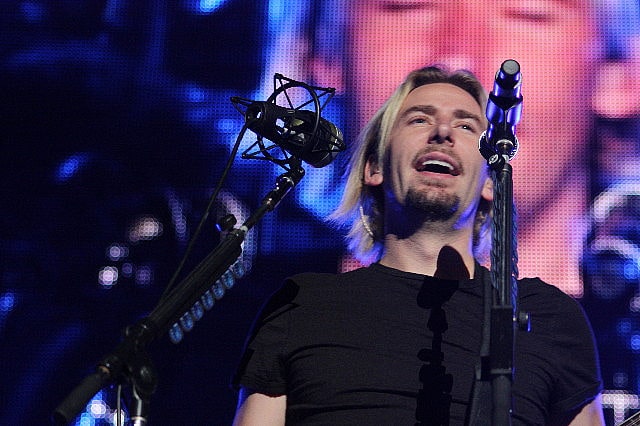 It appears everyone is using Kickstarter, the world's largest funding platform, but one man has taken it in a bold new direction.
It recent weeks, Kickstarter has been used to bring the Foo Fighters to various shows around the world.
A campaign was started to bring Dave Grohl and the lads to play a show in Cornwall, hitting their target of a €191,000 in just two days, with a similar campaign for Birmingham in the works too.
But one English music fan isn't so interested in bringing a band to England, as he is in stopping this band from entering the country.
Craig Mandell has started an online funding campaign to stop the Canadian band Nickelback from playing in London, titled 'Don't Let Nickel Back.'
Mandell was inspired by the recent surge in Kickstarter campaigns and figured if the service could be used to bring bands you like to your home town, why couldn't it be used to stop bands you dislike coming to your city.
On the anti-Nickeback Kickstarter page, Mandell writes, "We are attempting to ensure that Canadian 'rockers' Nickelback do not come to London, England to play a gig. With your help, we can ensure that the band do not schedule any gigs here, do not attempt to come here — nor even phone here."
"Just imagine, thousands — perhaps tens of thousands of music lovers — all not witnessing an exclusive concert by Nickelback in London. It will be glorious. Legendary. Dare we say, game changing?"
The Kickstarter page states that the campaign "is not about personal profit" and "all proceeds will go to charity. Or perhaps therapy for those who've been affected by the band." Careful there Mr. Mandell that could be an infinite list.
According to the campaign, a €1 donation will generate an email, "written on your behalf, to the management of Nickelback, kindly requesting that they do not play in London, England for the foreseeable future. You also get the added bonus of not seeing Nickelback."
For a €4 donation, contributors get a "slightly more forceful email," to the management of Nickelback.
A €8 donation will generate an email "full of explicit phrases and lots of capital letters and maybe even a rude emoticon or two, imploring that they do not play in London, England — ever again."
For a €40 donation, the fundraiser vows to send Nickelback an email with a mp3 of the group's music attached so "the band will hear their own music, and likely retire immediately, thereby ensuring the success of our campaign. You also get the added bonus of not seeing Nickelback. And perhaps helping to ensure no one ever does again."
With 27 days remaining, the campaign has so far secured 21 backers and collected €87.50 towards its goal of €796.