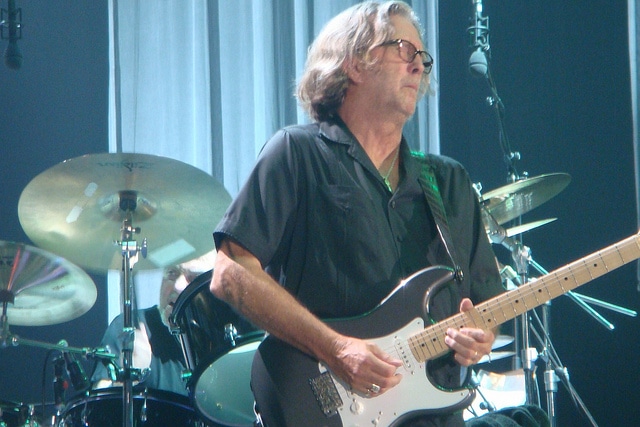 Eric Clapton has released a video for his new single 'Can't Let You Do It'. Clapton recently released a new lyric video for his latest track.
The song is from Eric Clpaton's new album I Still Do which is set to release this month on May 20th. It will be the follow up to his last solo album, 2013's Old Sock as well as his collaborative record The Breeze: An Appreciation of JJ Cale which came out the following year.
The new album from Eric Clapton sees him reconnect with producer Glyn Johns, who helped produce his groundbreaking 1977 album Slowhand.
Speaking about the new album and the recording process Clapton said "This was a long and overdue opportunity to work with Glyn again."
The album as a whole features a mix of covers and originals, with Clapt0n being backed by guitarist Andy Fairweather Low, keyboardist and vocalist Paul Carrack, bassist Dave Bronze, drummer Henry Spinetti plus many others.
The new 12 track LP from Eric Clapton will be released on his very own Bushbranch label, in association with Surfdog Records. You can check out the lyric video for Clapton's new single 'Can't Let You Do It' down below.
Photo Credit: poeloq