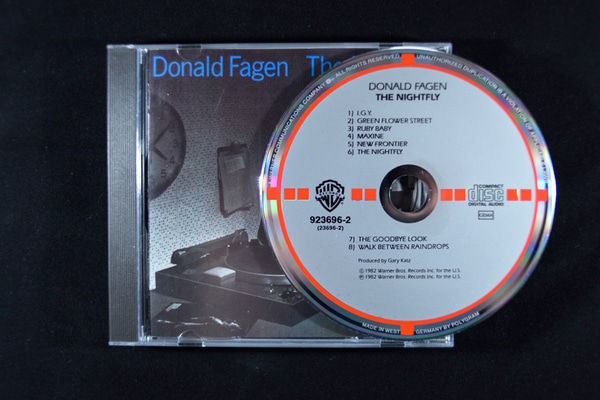 Steely Dan's Donald Fagen has written some songs for his first new solo album since 2012's Sunken Condos. Speaking to Rolling Stone Magazine at the start of the pandemic, Fagen revealed he would be spending quarantine "hangin' tight in the Apple, baby, gargling Clorox under a sunlamp."
In a more recent interview, the lead singer and keyboardist explained how the extended lockdowns of the pandemic have worked out for him. Once the pandemic rolled on for a while, the co-founder said he "ended up writing almost an album's worth of tunes for a solo record".
Although Fagen says it's still too early to reveal too many details, he said he has already made a few demos for his new tracks. Fagen is "really excited about it" and revealed how some of these tracks are very "personal" to him.
"There's one I particularly like called 'The Stellar Bartender.' [Laughs] About a very empathetic bartender."
The Steely Dan frontman recently released a pair of new live albums, Northeast Corridor — which boasts a smattering of Steely Dan songs — and a full live version of his 1982 solo record, The Nightfly. Fagen looks set to return to the road with Steely Dan next month, with a run of gigs beginning in Baltimore, USA, on October 25th. Earlier shows scheduled in October have been recently pushed back until 2022.
According to the co-founder, Fagen says the band is due to kick off rehearsals in the next few weeks. However, he is confident there will not be too much rust to shake off, despite more than a year off the road.
"We're just going to brush up on some stuff, maybe add a few new things to dress up the show a little bit," Fagen said, before adding with a laugh: "It's really a convenience that everyone can read music. You don't have to sing parts, we've got charts — although most of the players don't even use the charts anymore."
Further in the interview, Fagen spoke of the joy he is feeling in returning to live performances, after so much time writing music alone during quarantine. The singer said he has "really missed it" having not played with anyone else since 2020. "I'm really, really into it."
Meanwhile, Fagen recently explained how around a "thousand lawyers" are currently trying to iron out a royalties dispute between the co-founder, and Walter Becker's widow, Delia, read more.