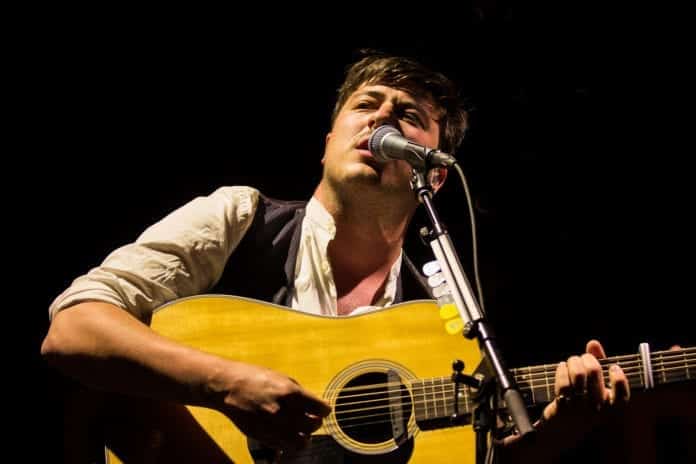 This coming Sunday will see Mumford & Sons headline Longitude festival in Marlay Park.
In a recent interview with NME, the English rockers have described how difficult it was to make their electric guitar album which was released in 2015. The LP 'Wilder Mind' challenged what fans had come to expect from the band, with some finding it difficult to accept the change of musical direction.
"A lot of people heard [lead single] 'Believe' and started giving the album one-star reviews on iTunes before it had even come out. It was definitely hard for our fans, I think," admitted bassist Ted Dwane.
"But maybe that wasn't such a bad thing," says keyboard player Ben Lovett. "Maybe there were fair-weather fans, or people who liked us for elements of our instrumentation that had nothing to do with the stories or melodies… If they've switched off, that's OK. But I think quite a few people switched on. If there's any regret, I think it's that between us and the people we spoke to in the media, the album became more of a statement than it needed to be. I think the music should have done the talking, rather than us – letting musicians talk can be dangerous sometimes."
They are remaining quiet on how the six songs they have completed for their upcoming album will sound, saying:
"We all feel slightly different about the next album," says instrumentalist Winston Marshall, "but I feel like we've got a really good chunk of the record done, although there's still a lot more to do. If you're going to write an album of 10 songs, our attitude is that you need to write 30 and choose 10 fucking good ones. We could probably put out a not-so-good album right now, but it's better to wait and put out a great one."