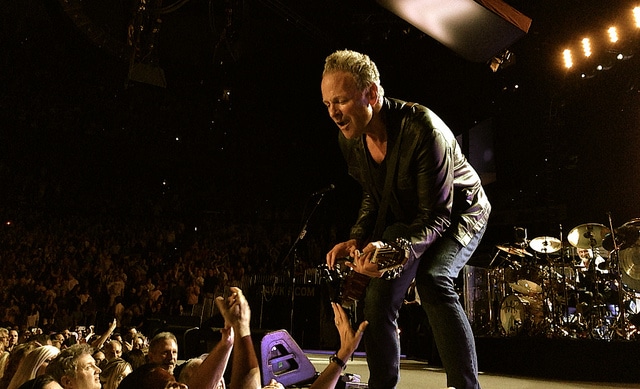 Fleetwood Mac are coming back to Dublin for a second concert.
Their first gig at Dublin's 3Arena on June 20th, sold out in minutes and legions of diehard Mac fans were left devastated.
For all those fans that missed out on tickets the first time around, you have a second chance to try and get you hands on Fleetwood Mac tickets.
Due to phenomenal demand the group have added another show for July 10th at Dublin's 3Arena.
The 'On With The Show' tour arrives in Europe at the end of May, the band's first concert will be at London's O2.
In October, Fleetwood Mac kicked off their North American tour. The group returned to the stage to play their first full set with songbird Christine McVie following a 16 year absence.
She retired in 1997 due to a phobia she developed, which was later treated with psychotherapy. She had a fear of flying and this was the reason she decided not to continue with Fleetwood Mac after 1998.
Lindsey Buckingham described McVie's return as "a beautiful, profound, poetic new chapter now that this lady is back with us. And it's a chapter that is going to go on for a while. A chapter that is going to yield much fruit. We are very, very excited."
According to Christine McVie (with a caveat to stand corrected if she's wrong) Fleetwood Mac will release a new album to coincide with the upcoming European tour.
Fleetwood Mac will arrive in Ireland for the second time on July 10th to play Dublin's 3Arena.  Tickets from €55.00 inc booking fee are on-sale from next Monday, December 8th at 9am and will be available to purchase at Ticketmaster.ie and in person at over 100 Ticketmaster outlets around the country.