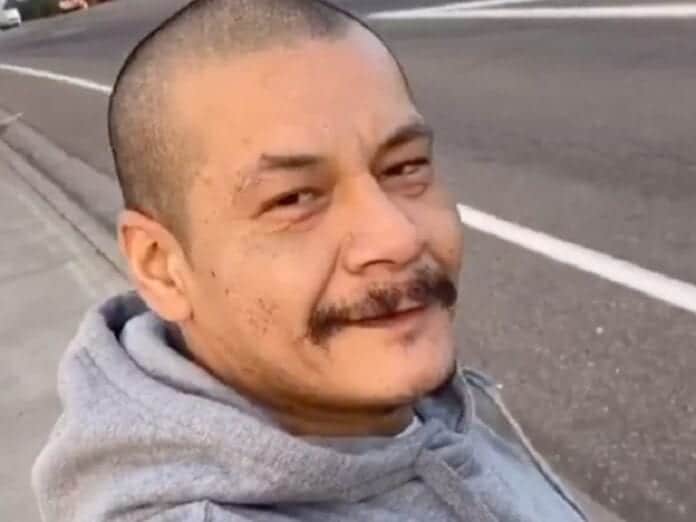 Nathan Apodaca is selling his Fleetwood Mac skateboarding video as a Non-fungible token (NFT) and bidding will start at half a million dollars.
Apodaca posted a video on TikTok last year where he was skateboarding to Fleetwood Mac's iconic hit 'Dreams' and drinking Ocean Spray cranberry juice.
He is now selling the original footage without the song as he does not own the rights to the song. Ocean Spray's logo will also be blurred due to copyright issues.
The feel-good video was a hit with the band themselves and Apodaca even sat down with Mick Fleetwood in a Zoom call, that aired on the BBC.
You can check out Radio Nova's report on Stevie Nicks' take on the video here.
According to TMZ, Apodaca will put the video up at auction as an NFT on March 19. The bidding will start at half a million dollars.
NFTs are a one of a kind asset that and this video is being labelled as an investment, which is why the asking price is so high. Apodaca has partnered with CryptoCake to sell the video.
Kings of Leon are another band that have joined the NFT market in recent times and you can read our report on it here.
The TikTok star has said he wants to sell the original video to show his gratitude for all the success he has had since it went viral.
He has earned sponsorship deals, been given a new car and much more since he posted the video.
With the earnings from the auction, Apodaca plans to buy his parents a house and build an event centre in his hometown, Idaho Falls.
NFTs are a cryptocurrency asset. Most cryptocurrencies are fungible or spendable tokens which means you exchange them for other cryptocurrencies or spend them on goods and services wherever they are accepted.
Non-fungible tokens are similar to a valuable piece of jewellery, a rare painting or gold bars that are kept in storage. They're hosted on the blockchain (a cloudlike facility for storing financial assets) in your name and they can only be sold or traded as collectables.
In case you missed it, Fleetwood Mac recently announced a deluxe edition of their classic 'Fleetwood Mac Live' album. To celebrate the release, the band uploaded a previously unheard live performance of 'The Chain', you can check it out below and the new record is available to pre-order here.