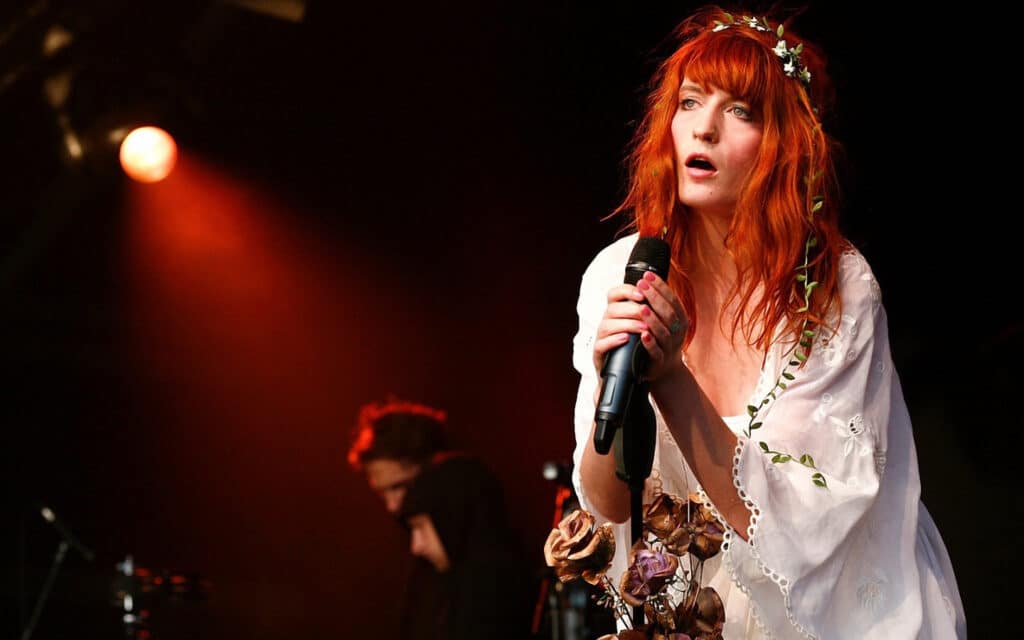 Florence Welch has revealed what her Tinder bio says in a recent interview. Speaking to The Guardian, the lead singer spoke openly in a candid chat about the issues in her personal life as well as what's in her Tinder bio.
The profile begins, 'Deeply domestic but also high stress, with no middle ground – hugely exposed but deeply hermity,'  Welch says it concludes, 'Too many candles burning in my house to be safe' She then said to Wiseman she would 'like a thousand texts that say 'I love you,' my phone buzzing endlessly, until I am exhausted, and empty.'
The singer also said that as the tenth anniversary of her debut record approached, she chose to stop drinking after struggles with alcohol in her personal life, 'When I realised I could perform without the booze it was a revelation. There's discomfort and rage, and the moment when they meet is when you break open. You're free.'
The band are due to release their fourth album High As Hope this Friday June 29th. Meanwhile, Florence + The Machine have shared the mighty new song and video for 'Big God'. The track is lifted from their forthcoming album.