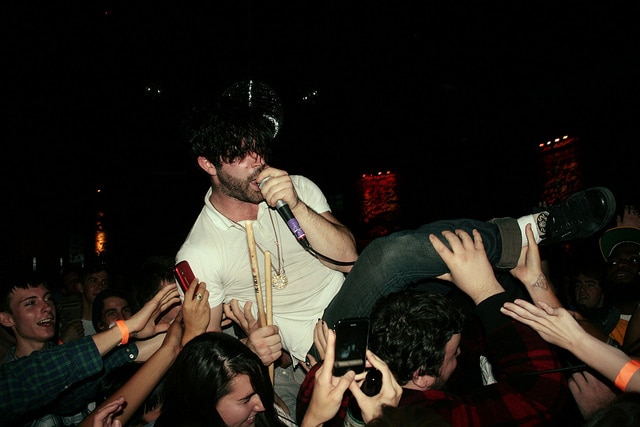 Foal's suggested hiatus appears to be off the table after frontman Yannis Philippakis expressed his desire to get writing the next album soon.
Speaking at the NME Awards last February Philippakis said "We've only just put out a record so I think we've afforded to take some time (for a break). I don't think there's a rush right now. We need to live life again, that's always beneficial to making a record. I think we need to take a break."
But now its seems as though the singer has changed his tune as he told Q magazine "I want us to break the chains of familiarity and to have that question mark in the room again. I think that it'll be beneficial for the band just to be nervous about being in the room together again. I think we need to rock our own boat."
The band revealed they plan to return to the studio in November to record their fifth album.
But for now, the band are just as excited about headlining this years Reading and Leeds Festival. Speaking in the same Q Magazine interview Yannis said "Reading's got this raw, rock, youthful first-time festival-goer type of energy…I think it's going to be my favourite show of the year."
Foals fourth album What Went Down was released last August.
Photo Credit: HalleStoutzenberger