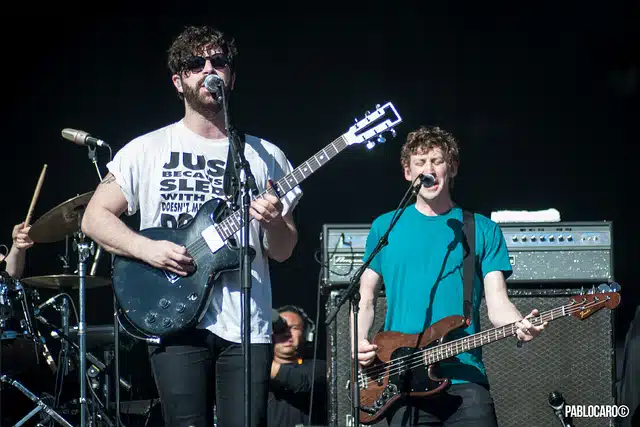 Foals frontman Yannis Phillippakis has spoken recently about what he thinks of rapper Kanye West. Yannis responded to Kayne's claim that he is "the greatest rockstar in the world".
In a recent interview with Digital Spy, the Foals man spoke about his views on Kayne saying "I do like him," adding that "I don't think he's the greatest living rock star, but I don't know who is, so maybe he could be." Kayne West made the claims at the end of his Glastonbury set back in July.
Yannis also spoke at length about his views on The X factor saying "It's important that people don't make music through that channel. If that becomes the only channel with which younger people view their access to music, that would be a shame."
He didn't hold back either criticising the show "There's a certain type of person that's attracted to going on The X Factor, and there's always going to be other people who view that with suspicion and derision, and do the opposite."
The Foals singer followed on from this by saying "Whether they pick up a guitar or lose their minds in Ableton for a decade, I don't have a preference about what they do," praising those who make music on their own accord.
Photo Credit: Pablo Caro