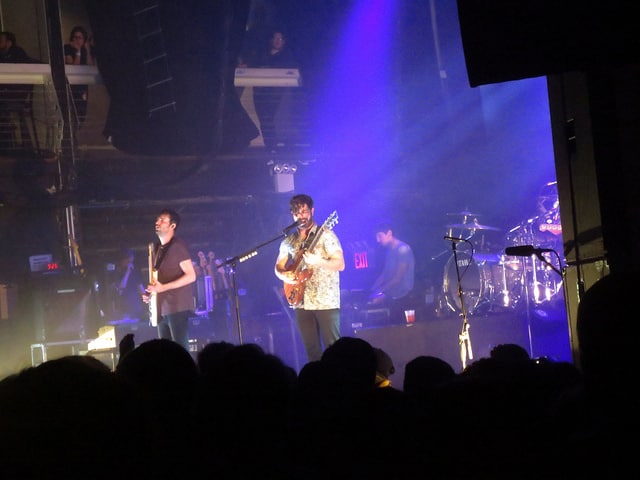 After all the location problems for the recording of their second album, indie rockers Foals claim that their new upcoming LP will be recorded "as close to home as possible".
Foals decided to work on Total Life Forever in the middle of winter in Gothenburg, Sweden, a move that has been described by the group as a "ludicrous" idea.
The Oxford five-piece consists of singer Yannis Philippakis, guitarist Jimmy Smith, bassist Walter Gervers, keyboardist Edwin Congreave and drummer Jack Bevan.
The band's last album titled Holy Fire, released in 2013, was their most complete work to date. NME gave it 9/10, saying in the LP's review: "it's the way that the album as a whole unravels and blooms through repeat listens that marks it as Foals' finest moment to date."
Edwin Congreave chatted to NME about Foals' forthcoming record. "The aim is to record early (in 2015). I'd like to do it here (London) – or as close to my house as possible, because I've discovered late in life that I really love staying at home!"
"There's definitely a desire in the band to go to ludicrous locations but we've done that a couple of times. Gothenburg in Sweden in winter was ludicrous in retrospect. We put ourselves in a ridiculously lonely situation."
Frontman Yannis Philippakis agrees that they need to be in familiar surroundings for the recording of their fourth LP. Yannis "wanted to go back to the studio in Oxford but I also think it's good to be grounded after doing what we were doing last year. I wanted to go back somewhere safe and familiar."
No more details have been unveiled about the album.
*Image by WENN*